07/21/2011
In your Coronado blog you mentioned two books you read about the Navy Seals. Can you tell us more about how you research to make your game realistic? Are there other books you recommend? What movies do you guys watch for inspiration?
- James, from Vancouver WA.
Hi James,
Finally, a Q of the Week that isn't "Where the #$%& is the #MW3 Spec Ops video?" ;) The answer to that is still: "Coming, promise."
On to your question!
Authentic interactive representations of modern military conflict are a cornerstone value of the Call of Duty franchise. Sledgehammer Games has a lot of experience in the FPS genre, as well as years of built up knowledge of modern combat and tactics. Many of the developers here at Sledgehammer Games, me included, have been developing First Person Shooters for more than a decade. We are all rabid FPS gamers. Some members of the development team have past military experience we draw from directly. Military strategies and technology move forward at remarkable rates though. While we draw heavily on the team's existing knowledge base and IW's long established track record with Call of Duty, we also invest a lot of energy in staying up to speed on the very latest military advances.
One of our best research tools is working closely with specialized experts, both active and retired, from different branches of the US Military including the Navy Seals and Delta Force. We work closely together on many aspects of the game design, and they have been useful in leveraging their contacts to set up offsite activities that put us straight into the boots of today's soldiers. Recently some of us were able to fly a Marine training mission in a V22 Osprey, for example. For our audio team, animators, artists and designers, it gave us an incredibly intimate and up close view of one of the most advanced exfil vehicles in action today. On another research trip, we got exclusive access to the Navy Seal BUD/S training facility at on Coronado. More details about that trip can also be found here: http://www.sledgehammergames.com/blog/category/modern-warfare-3
We read a ton of non-fiction accounts and consume tons of films, both documentaries and fictional military movies, at an incredible rate. Fortunately for us, the Navy Seal's take down of Bin Laden has resulted in a wealth of Spec Ops articles and books flooding the market. My "to read" stack has grown nicely since May. The books in my office, which represent just a fraction of the library at Sledgehammer Games, are consistently changing as I find new books to read and lend books out to others. Currently, the collection includes:
Secret Commandos by John Plaster
Lone Survivor by Marcus Luttrell
Kill Bin Laden by Dalton Fury
War by Sebastion Junger
7 Deadly Scenarios by Andrew Krepinevich
The M16/M4 Handbook by Mike Pannone
A 10 page article in the August, 2011 Popular Mechanics called "Secrets of the Navy Seals"
and the book I just got this week: Lions of Kandahar by Major Bradley
Our studio kitchen big screen cycles a nonstop parade of inspirational movies and key research films. Some of the studio favorites include Black Hawk Down, the HBO series Generation Kill, Hurt Locker, and Full Metal Jacket, to name a few. We also pull from other film genres for inspiration as well. Glen, who tends to have trouble comprehending big words, has a pretty impressive collection of reference films piled high in his office.
Honestly, that's just a snapshot of some of the high level research we do. Each department in the studio dives deep into research specific to their parts of the game. Your question sparks a great topic and we are looking to dive deeper into the subject via our blog. Keep your eye out. More good stuff is coming.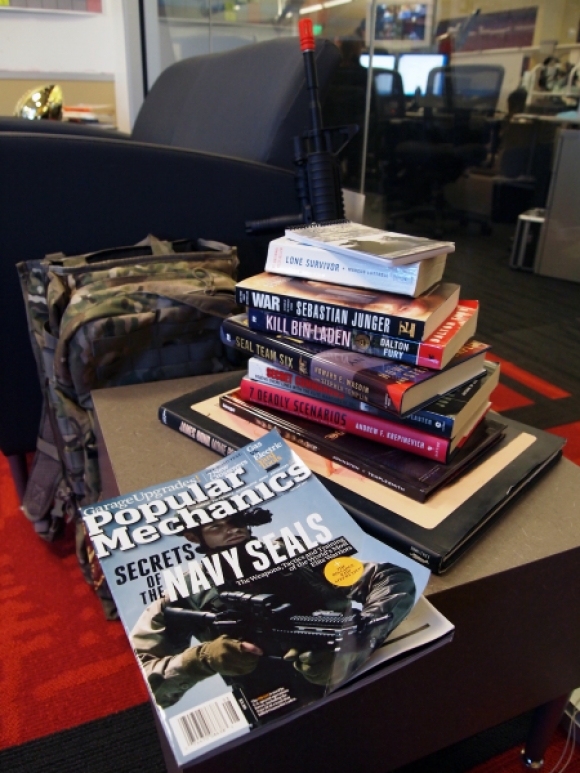 Written by Michael Condrey
Categories Culture, Question of the Week
07/06/2011
Welcome to Hammer of the Month, July 2011 Edition!
If you've watched the video above, you already know what's up for grabs in this month's contest:
It might be an autographed MW3 pre-order poster from all of us here at Sledgehammer Games! Maybe... if you are worthy. Also, the box of chaos may or may not have something in it for the winner. It tends to have a mind of its own.
So how might you be worthy?
Submit a Sledgehammer Games/MW3 themed photo with you in it. Not just any photo, but the one that represents Sledgehammer Games in the most interesting way. Condrey just started hiking to the top of Machu Pichu with a camera and a sledgehammer, so the competition is going to be tough. Can you beat him with your creativity? Well, get to it. My bet is on our community so make me proud. We'll see in a month.
Submit your photo to contest@sledgehammergames.com
(Only one photo can be submitted per email account)
Deadline: July 31st, 2011
Good luck! July's Hammer of the Month contest is on!
Written by Guy Beahm
Categories Culture
07/05/2011
Last month we asked you, specifically the YouTube community, to show your pride for Sledgehammer Games and Call of Duty by dressing up your YouTube channel. Whether this was achieved through the design of your channel background, description or video content, ultimately it was up to you and your creativity in delivering a contest winning entry.
Again, we had a lot of entries this month. Outside of giving their channels a Sledgehammer/Call of Duty wallpaper theme, some even went as far as making MW3 photoshop tutorials and custom game menu screen ideas as supplemental video content. Great stuff!
However we can only choose one winner.
So without further ado, June's Hammer of the Month contest winner is…
The DigitalWarfare247 Crew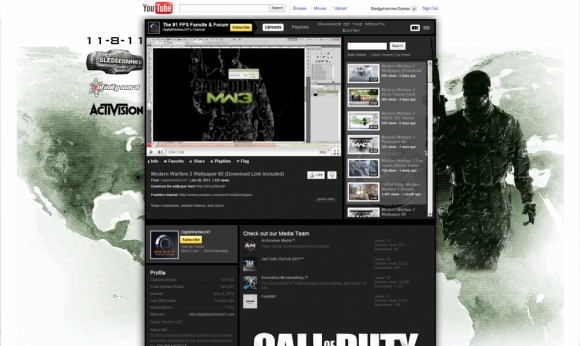 Congratulations!
You've won our famous Tool Box of Chaos. Hopefully we'll see an unboxing from them soon so all of you get to see what they've won!
Thanks to everyone who participated. Here were the runner ups:
Runner-Ups:
Raptor Claw 101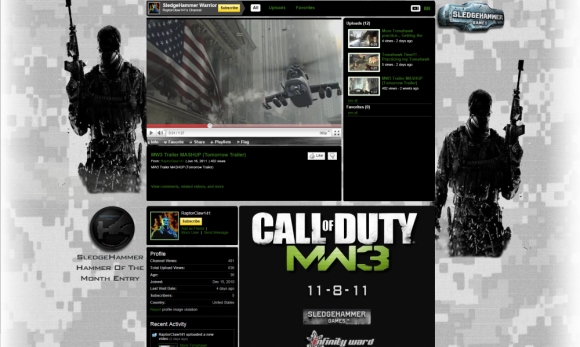 PzychOut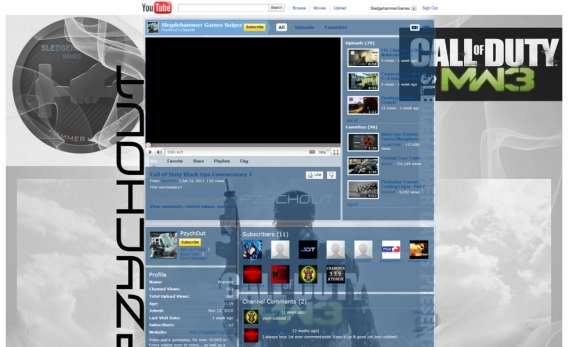 Zmarlow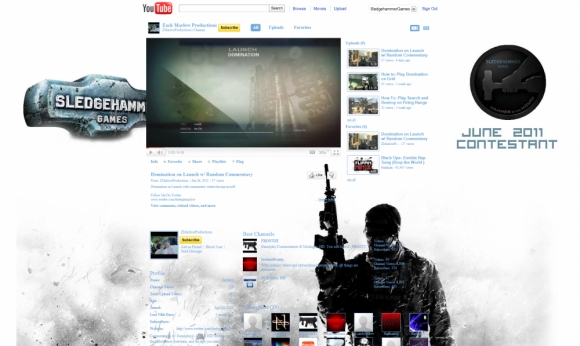 Lucious Law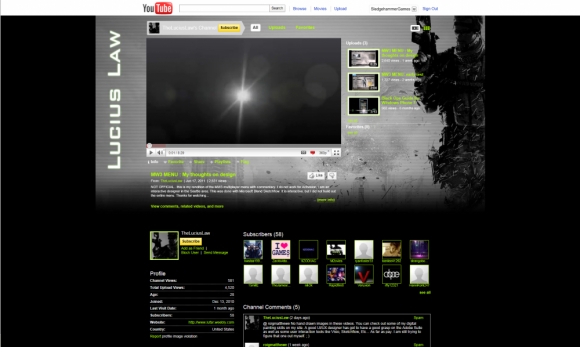 51 Caliber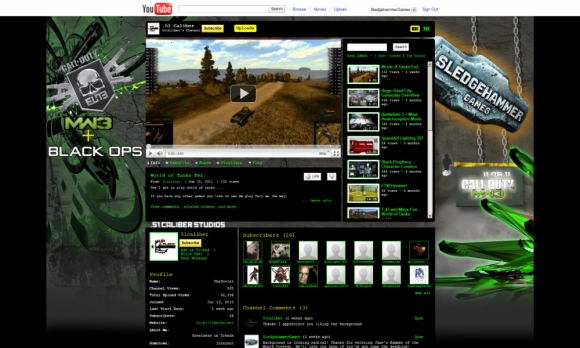 Stay tuned for the announcement of July's Hammer of the Month Contest!
Written by Guy Beahm
Categories Culture
07/01/2011
The crew here at Sledgehammer Games would like to wish you all a safe and happy 4th of July!
We thought we'd share some pictures with you from our studio's celebration. Enjoy!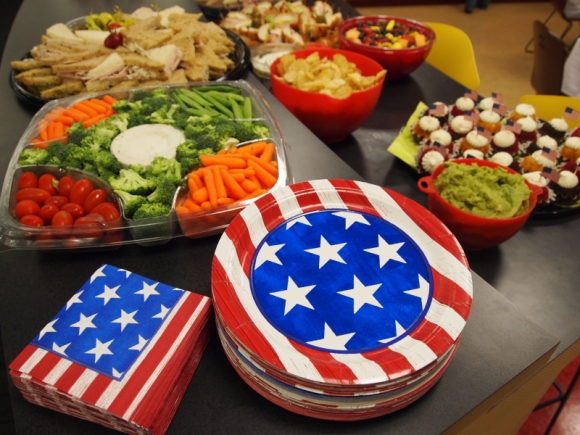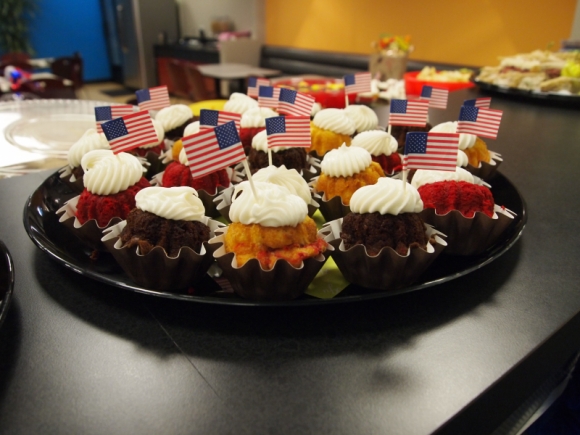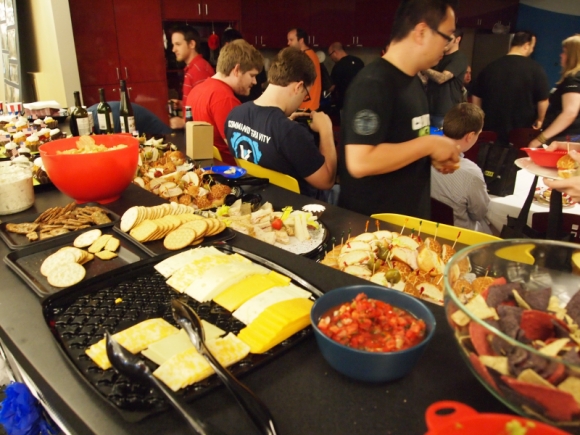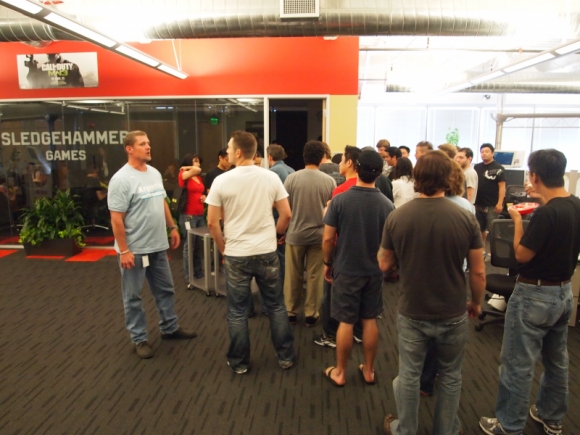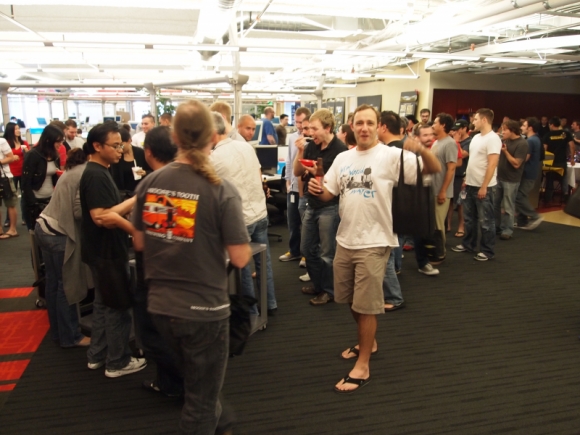 Next week, we have some fun things to talk about on our website including this: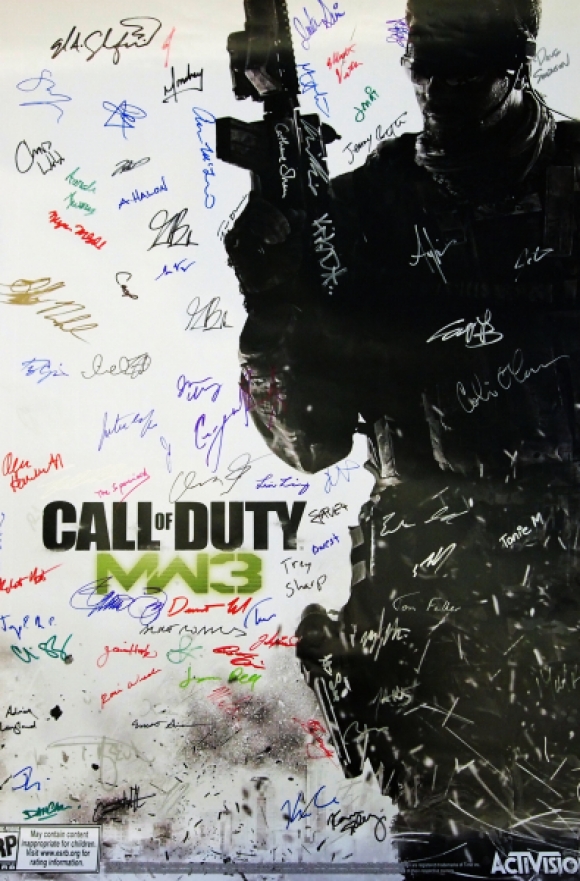 ...So stay tuned
Have a safe weekend!
-Sledgehammer Games
Written by Sledgehammer Games
Categories Culture
06/28/2011
Modern Warfare 3, Research and Development, Naval Amphibious Base Coronado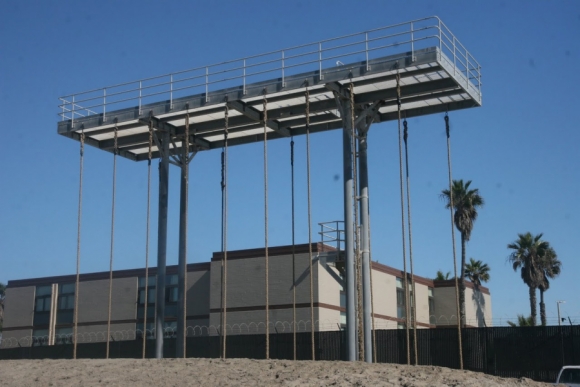 Several years ago, long before Sledgehammer Games started working on Modern Warfare 3, I was given the book The Warrior Elite: The Forging of SEAL Class 228, by Dick Couch. It was the first book, of many since, that I've read about the lore of the US Navy Seals. The Warrior Elite was a wonderfully told, thought-provoking story about the qualification process and training of a Navy Seal. Dick's telling of the trials of BUD/S training was superb, and I was moved by the sheer grit and force of will it takes to survive Hell Week and become one of the Navy's most elite fighters. Recently, I finished reading Lone Survivor, by Marcus Luttrell. Lone Survivor told a similar moving story of the trials of BUD/S and Hell Week before dropping me into a heroic survival tale of a Seal combat mission in Afghanistan gone terribly wrong. Those two books and many others, as well as the countless news reports of Navy Seal Team Six's capture of Bin Laden, are testimonies to the Navy Seals as one of the greatest assets in the US Armed Forces.
Sledgehammer Games, with Infinity Ward, puts a ton of energy into delivering the most authentic modern combat possible in an interactive entertainment experience. Our active and retired Special Operations consultants are critical resources in helping us achieve that goal. Needless to say, I was thrilled when we had the opportunity to bring a Navy Seal consultant onto the team for Modern Warfare 3. (To protect his identity, let's call him by his code name "Westbrook").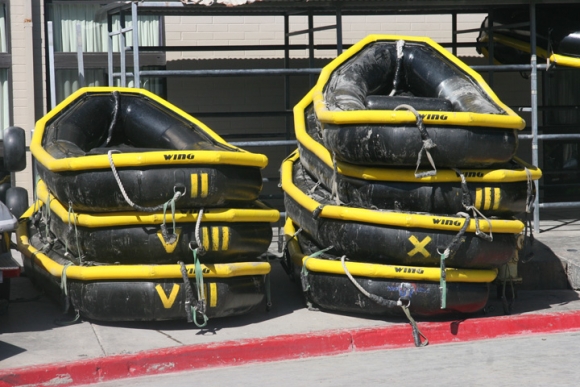 Over the course of the project, Westbrook has given us valuable insights into current Navy Seal combat tactics, as well as key feedback on mission designs, character development and dialog scripts. Westbrook also arranged a number of hands-on combat experiences, including a behind-the-scenes all access tour to Naval Amphibious Base Coronado, the west coast home of the Navy Seals and the appropriately name Hell Week location detailed in Couch's book.
We toured the armory, SCUBA training pool, hand-to-hand combat training facility, and of course the infamous O-course. Running the brutal obstacle course in person, walking across the iconic concrete grinder, seeing the helmets solemnly lined up under the ring-out bell… it brought the stories straight into vivid reality. We watched Log PT, one of the most miserable looking PT exercises imaginable; claim at least 5 ring-outs in less than 30 minutes.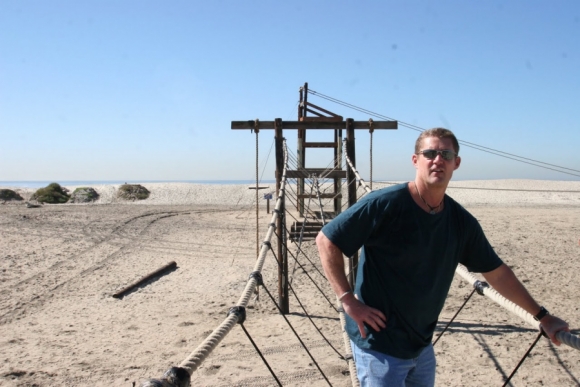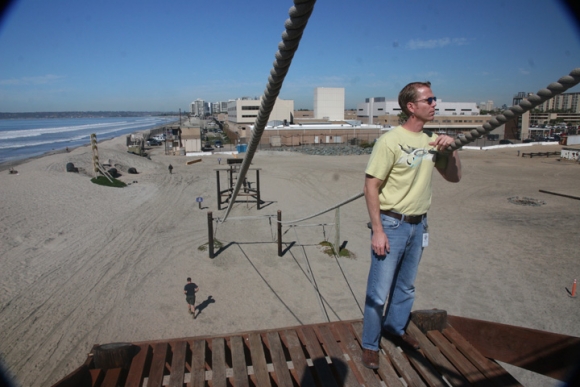 Sledgehammer Games is fortunate to have Westbrook helping us deliver something special for Call of Duty fans in November. I can't begin to describe the respect I gained for those who successfully passed BUD/S Hell Week after seeing firsthand the incredible mental and physical challenge the Seal Instructors inflict on the candidates. We are all lucky to have the dedicated men of the US Navy Seals protecting us and our freedoms. They truly are warrior elites.
Written by Michael Condrey
Categories Culture, Modern Warfare 3