03/17/2011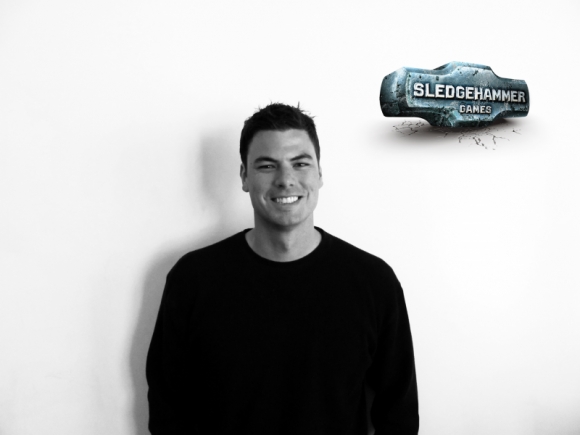 "We're pleased to officially announce Guy Beahm as our Community Manager for Sledgehammer Games," said Glen Schofield, CEO. "Guy is a perfect fit for the studio. He's a hardcore Call of Duty gamer with a background in marketing management, and is the mind behind the online personality, Dr. DisRespect. It's important to know we hired Guy for his knowledge, skills and passion for games. We did not hire Dr. Disrespect."
"I am extremely honored to be a part of such a talented group of game makers," Beahm said. "It's a dream job to join this team and I thank Glen and Michael for giving me such a great opportunity. While it was entertaining to develop content through the Dr. DisRespect character, it's time for him to retire. To my fans, thank you, I encourage you to follow me here with Sledgehammer Games."
"Guy is excited to start this new phase of his career," explains Michael Condrey, COO. "We all realize that being a part of Call of Duty is an amazing opportunity for everyone here at the studio. Guy will play an important role in helping us deliver excellence for the franchise by making sure we are listening to the passionate voices of the community."
Sledgehammer Games, formed in 2009 is currently working on an unannounced Call of Duty title.
"I'm proud to be a part of Sledgehammer Games and Activision. The opportunity to work with such fantastic people is quite humbling. My mission is to work with fans of Sledgehammer Games and Call of Duty to promote the great culture we have here as well as helping people get to know the team and the studio overall. Please come follow us on Twitter and the Sledgehammer Games' Facebook page," added Beahm.
Glen Schofield | GM, VP and Co-founder
Michael Condrey | COO, VP and Co-founder
Written by Michael Condrey
Categories People
03/15/2011
Julie Couloules recently represented Sledgehammer Games and Activision at the 2011 Game Developers Conference in San Francisco.
I always look forward to the Game Developers Conference. We host a large booth at the Career Pavilion every year, and we put months of effort into preparing for the week's events. This year we had a shiny black booth at the event, with big plasma displays and plenty of developers there to review portfolios and talk to potential candidates. We were side by side with Blizzard, and the combined Activision Blizzard presence was impressive. This year we also had an invitation only party for developers, hosted at Fluid Ultra Lounge. It was a Call of Duty focused event, with drinks and appetizers (of course!). It was a great time. To thank everyone for attending all the invitees received a collector's edition Call of Duty iPod Shuffle. Perfect for post GDC workouts!"
The best part of GDC is meeting new people, making new contacts, and hopefully making some great connections that turn into future hires for SHG and the many great Activision studios.
Last year Sledgehammer was only months old, and we made our appearance at the conference for the first time. This year we're 90+ employees strong and are working on an awesome Call of Duty title. It'll be fun to see how things shape up for GDC 2012. One thing you can count on, Sledgehammer Games and Activision will be at GDC again next year. If you missed us this time, I hope to see you next year.
In the meantime, please check out the Sledgehammer Games career page at: http://www.sledgehammergames.com/careers
You can also follow us on Twitter! - http://twitter.com/SHGames
Written by Julie Coucoules
Categories Culture
03/11/2011
The voting process to elect five new board members for the not-for-profit International Game Developers Association ends one week from today. Become a member of IGDA and help support Sledgehammer Games' GM, VP and Co-Founder Glen Schofield.
"I have been a developer and an advocate for the game industry for over 20 years." Glen says. "I have spoken at Universities, on panels, major press conferences, trade shows and many career days at Junior High and High Schools about a career in gaming. I am extremely passionate about games and I feel that the IGDA's Mission Statement and Core Values, as well as its actions, perfectly align with where I am in my career."
Glen continues, "As a developer and executive, I have seen it all and believe that my experience can contribute to evolving the industry and hopefully leave a positive impact on our community. I thank you for your time and consideration and would be honored to be on the Board."
2011 IGDA Election Board Voting Website: https://www.igda.org/elections/
Follow Glen Schofield on Twitter: http://twitter.com/GlenSchofield
Written by Guy Beahm
Categories People
02/25/2011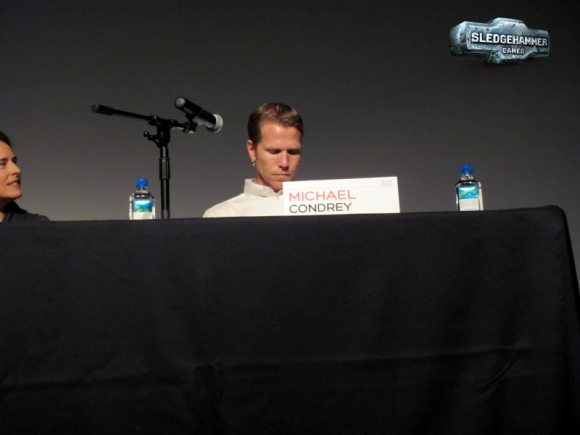 Michael Condrey joined the 2nd Annual Game Design panel discussion at the Academy of Art University in San Francisco last week. The Academy of Art offers video game design and art programs led by top industry professionals. The hands-on, interactive curriculum prepares students for creative success in the growing interactive entertainment industry.
In addition to Sledgehammer Games, the panel included industry colleagues from NCSoft, ngmoco, and OddMobb. "Right now, opportunities across the games industry are more diverse than ever and the panel represented a broad perspective." said Michael. The students were ableto hear insights from the moderated discussion, as well as ask questions of their own. Topics ranged from console, PC, mobile, and social games.
"I appreciated the opportunity to join the panel," Michael said. "The Academy has a strong program, and the enthusiasm from the students was great." "I was particularly impressed by the initiative shown by the art students who self published a hardbound book of their artwork. Chromagination (http://chromagination.blogspot.com/) is an impressive portfolio of the students' illustrations, and moreover is great show of initiative and creative drive."
More information on the Academy of Art University School of Game Design can be found here:
http://www.academyart.edu/game-design-school/index.html
Written by Guy Beahm
Categories People
01/04/2011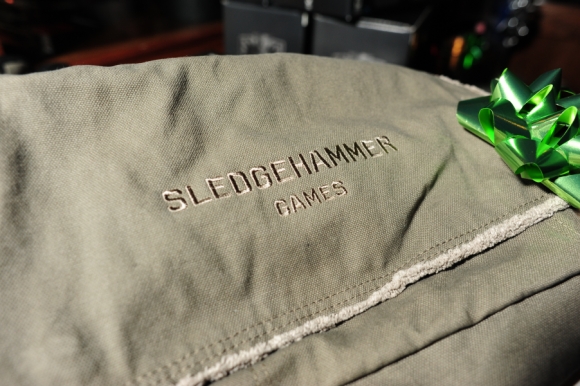 To kick off our winter break, we celebrated the holidays by taking over a beautiful jazz lounge/restaurant, "1300 Fillmore" in San Francisco's historic Fillmore jazz district. The restaurant was decked out for the holidays and was the perfect location for a classy Sledgehammer party. Everyone dressed up and snacked on a special menu provided by the restaurant.
There was also a live jazz band accompanied by the soulful singer, Lady Mem'fis.
Our photographer was Chloe Jackman.
Check out the photos from our event.
Written by Catherine Sheu
Categories Culture