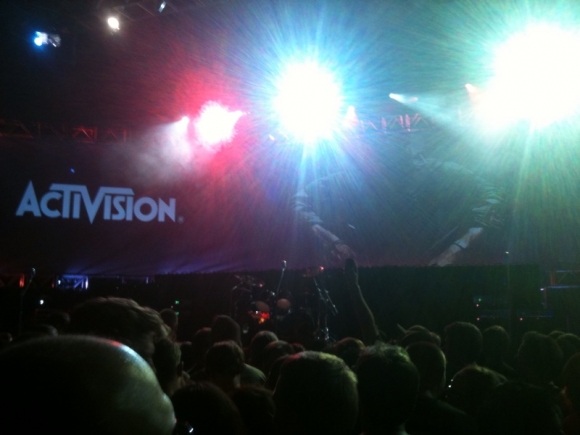 Glen and Michael showed their support for the Call of Duty Endowment and upcoming Black Ops game at the US launch party in LA last night. They rubbed shoulders with the likes of Kobe Bryant, Zach Braff, and Metallica at Santa Monica Airport's Hanger 8.
Also at the event was a multiplayer tournament featuring six branches of the US Armed Forces: Air Force, Army, Coast Guard, Marine, Navy and National Guard.
Bobby Kotick presented a check for $1 million dollars to the Call of Duty Endowment which is a non-profit, public benefit corporation founded by Activision Blizzard that helps soldiers transition to civilian life.
Check out the photos from the event.