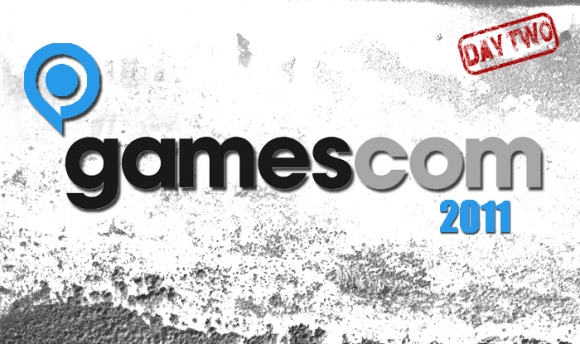 Hammers,
Today we woke up and had a nice breakfast at the hotel. After listening to Glen's stories involving some extremely unknown horror movies, we ventured off to Gamescom to get some hands-on Spec Ops training with the Activision production crew. Tomorrow is the official first day of the event.
Glen and Michael navigating Gamescom 2011 before it officially opens 8-17-2011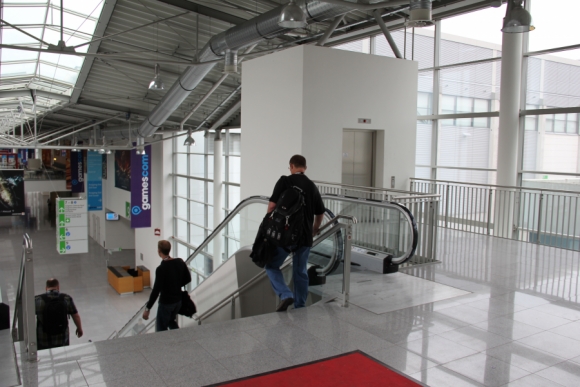 When we arrived to the convention, we actually became lost quite quickly. The vast size of Gamescom and its layout was almost overwhelming... in a good way. But we finally found our destination which was the Call of Duty booth and we were blown away. From a theater that accommodates 90+ fans, a Black Ops Million Dollar Tournament qualifier, and ultimately the showcasing of Call of Duty: Modern Warfare 3 Campaign and Spec Ops Survival Mode, the booth had it all!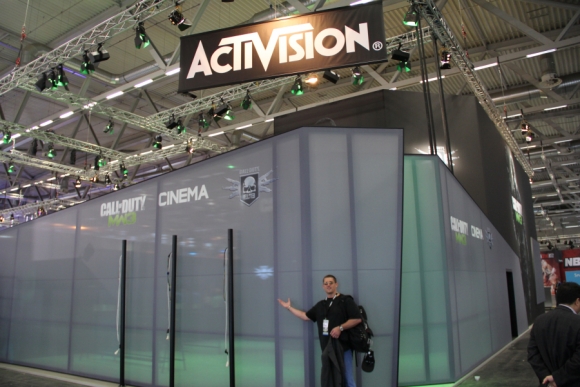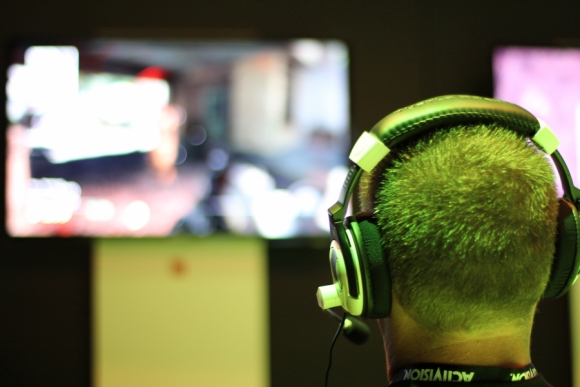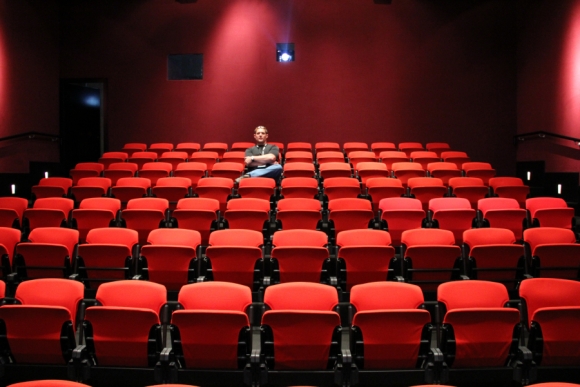 Additionally, the Activision booth in general has a very strong presence this year. World of Warcraft is definitely ready!
After the convention we did some touring around Cologne. In the midst of Glen and Michael's constant bickering of one another, we decided that it was time for lunch. The restaurant we decided on had fantastic food as well as an amazing view of downtown Cologne.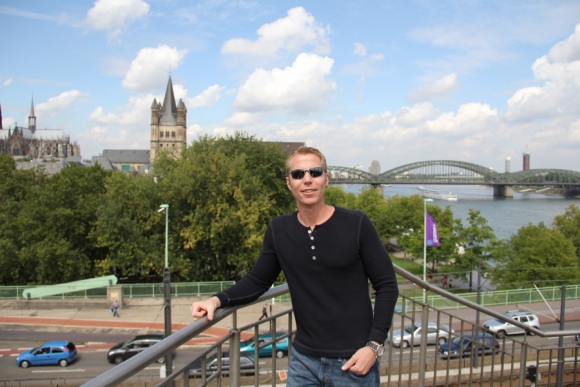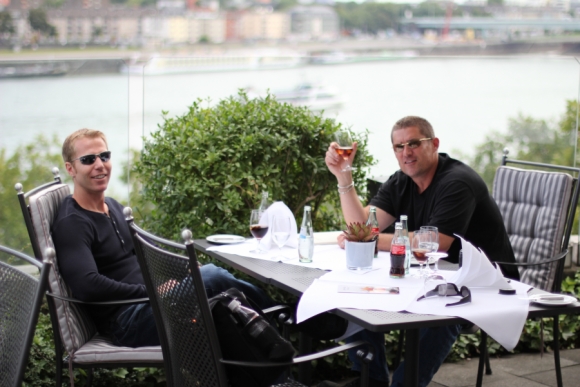 But lunch only proved to be fuel for a nap. So that's what we did. After a few hours rest, Glen, Michael and I met with Activision EU Marketing and had a wonderful Italian dinner to cap off the night.
Between seeing the Call of Duty booth and today's experiences, it was another wonderful day of sightseeing and prepping for the big show that starts tomorrow.
Gamescom 2011, here we come!
Cheers,
August Hammer of the Month Contest - Picture #2 of 5