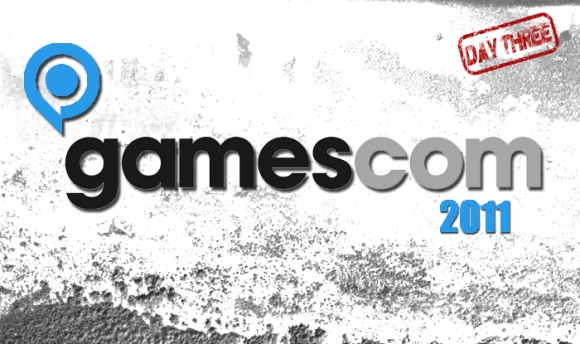 Hammers,
First official day of Gamescom 2011 got into full swing today with members of the press circumnavigating the huge convention halls. The Sledgehammer Games crew arrived at the event and quickly became focused in on the objective at hand... Call of Duty: Modern Warfare 3.
Before heading to the business/press area, Co-founders Glen Schofield and Michael Condrey both decided we should stop by the Activision booth and say hello to the fans who were standing in line to play MW3.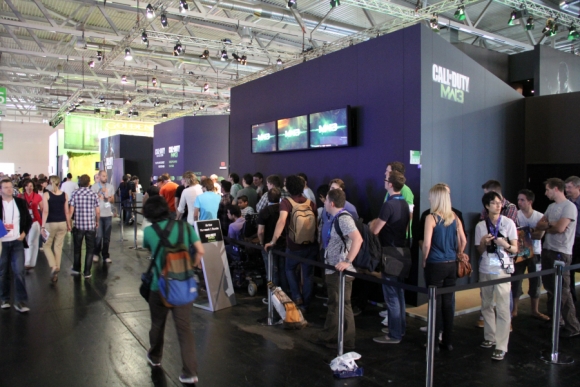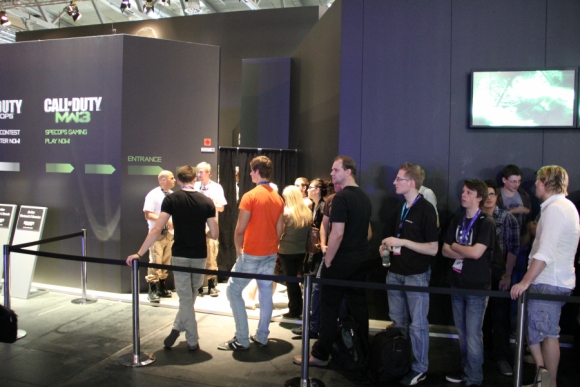 Excitement was in the air and you could just feel it. It was great to hear the applause after the Hunter Killer level ended too. People are showing how genuinely impressed they are with this year's Call of Duty title and features surrounding the game. We're very excited!
From there we headed off to perform a full day's work of press interviews and playthroughs.
Press Demo Rooms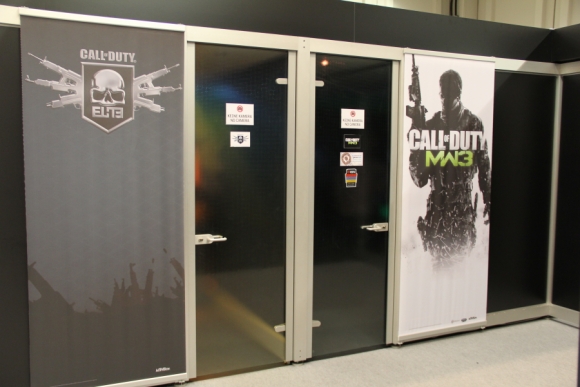 On our demo list was Spec Ops Survival mode on a never before seen map, Paris, as well as an all new mission mode. We had the opportunity to demo these with a variety of industry press ranging from hardcore Call of Duty community sites to some of the bigger names in the industry including 1up, Machinima, and Geoff Keighley from Gametrailers.
Overall, today was a great start to Gamescom 2011. Having the opportunity to be a part of all this, playing MW3 with members of the press while providing constructive insight into the specifics of the game has given us an absolutely fantastic feeling all around. We're all very thrilled about this game and with the big announcement of Dedicated Servers for PC, we know you'll enjoy this year's Modern Warfare experience!
Community Manager Guy Beahm with Call of Duty Military Advisor Hank Keirsey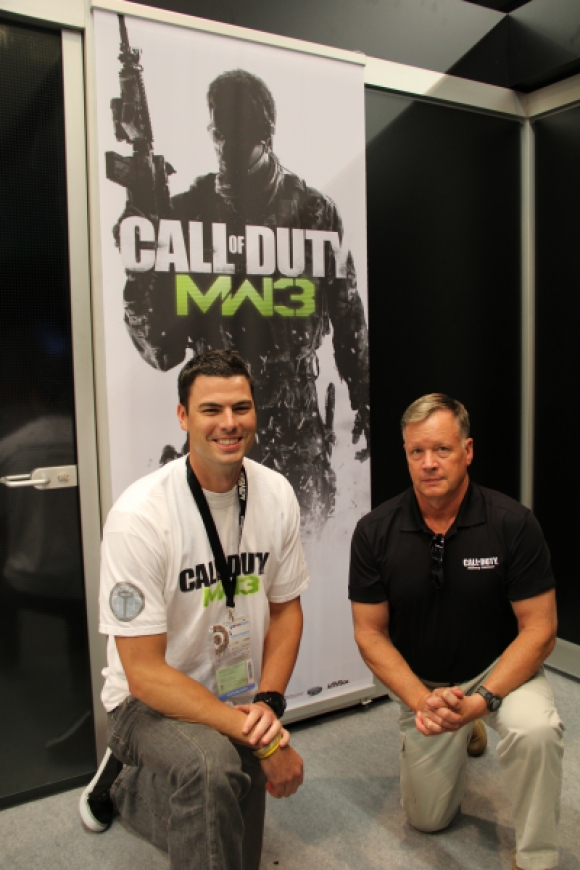 Cheers,
August Hammer of the Month Contest - Picture #3 of 5