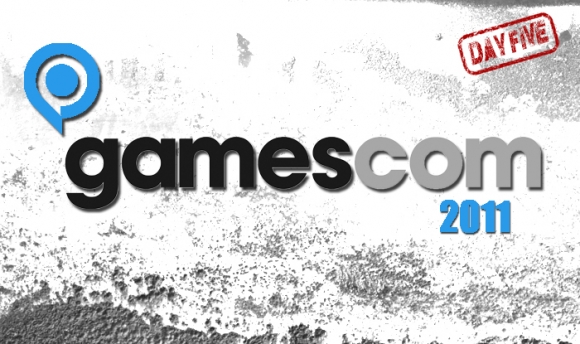 Gamescom | Final Day
Hammers,
Today was Sledgehammer Games' last day at Gamescom... and we ended strong! When we arrived at the convention, the Activision press area was already busy. Glen and Michael were quickly pulled away to do interviews and so I made my way to the demo room to help demo our new Spec Ops Mission, Invisible Threat. Read more about the Spec Ops: 'Invisible Threat' experience in this great article: http://www.el33tonline.com/past/2011/8/18/gamescom_2011_intense_cod_modern/
Glen with Gamerspawn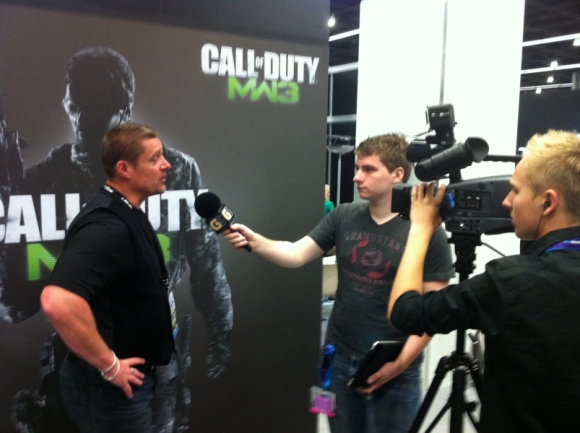 It was an extremely full day in the press room...which was fantastic! Just like the two previous days, people absolutely loved the new Spec Ops experiences. Folks wanted to continue playing but unfortunately we had to keep the flow going because of how busy it got. Sorry guys... we'll make it up to you!
Interested to hear what others have to say about Spec Ops? Here are a few more great articles:
Joystiq - http://www.joystiq.com/2011/08/18/modern-warfare-3-spec-ops-preview-walk-slowly-and-carry-a-big-g/
Kotaku - http://kotaku.com/5832186/a-sniper-and-a-bombsuit-make-for-a-wondrous-modern-warfare-3-spec-ops-mission
At the end of the day, the crowds slowed down a bit. This gave Glen and Michael a moment to hop on 'Invisible Threat' themselves. If it weren't for Michael being good at sniping, Glen's juggernaut suit probably wouldn't have mattered one bit.
Sledgehammer Games Co-founders on Spec Ops Mission: Invisible Threat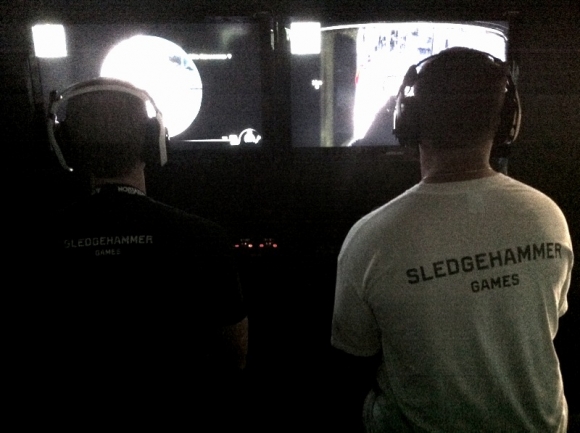 Although the Activision booth and Call of Duty: Modern Warfare 3 will remain at Gamescom until the event's last day (Sunday), Sledgehammer Games is heading home tomorrow. We had a wonderful experience here in Cologne, Germany. Lots of memories and good times! Most importantly, people are loving the game. We truly can't wait until the big Multiplayer reveal at Call of Duty XP in a few weeks and ultimately, the launch of MW3 November 8th, 2011.
We hope you enjoyed our daily recaps of Gamescom 2011! If you haven't done so yet, check out Michael's answer to our Question of the Week | Gamescom Edition. http://sledgehammergames.com/blog/view/60
Cheers!
Guy Beahm