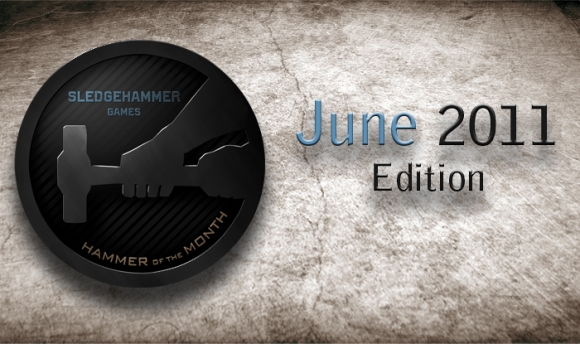 Welcome to Hammer of the Month, June 2011 Edition!
Do you have a YouTube channel? Are you ready to show off your design scheme and talent? We're looking for an elite YouTube channel that best represents the Sledgehammer Games community.
We want to see you ingeniously transform your channel into a Sledgehammer Games/Call of Duty showcase. We are looking for the ultimate depiction of what the franchise and our studio means to you, the ultimate fan.
Bonus points will be awarded for custom designs, unique artwork, and any SHG specific video content. We had loads of entries for our May contest, so we expect the competition to be high. Bring your A game and let's keep this baby rockin!
Like always, the winner will receive the Tool Box of Chaos.
So send us a link to your YouTube channel to contest@sledgehammergames.com
Deadline for submission is June 30th, 2011.
Winner will be announced at the beginning of July's contest.