Last month we asked you, specifically the YouTube community, to show your pride for Sledgehammer Games and Call of Duty by dressing up your YouTube channel. Whether this was achieved through the design of your channel background, description or video content, ultimately it was up to you and your creativity in delivering a contest winning entry.
Again, we had a lot of entries this month. Outside of giving their channels a Sledgehammer/Call of Duty wallpaper theme, some even went as far as making MW3 photoshop tutorials and custom game menu screen ideas as supplemental video content. Great stuff!
However we can only choose one winner.
So without further ado, June's Hammer of the Month contest winner is...
The DigitalWarfare247 Crew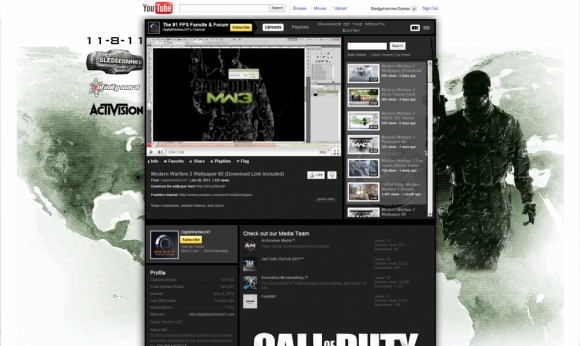 Congratulations!
You've won our famous Tool Box of Chaos. Hopefully we'll see an unboxing from them soon so all of you get to see what they've won!
Thanks to everyone who participated. Here were the runner ups:
Runner-Ups:
Raptor Claw 101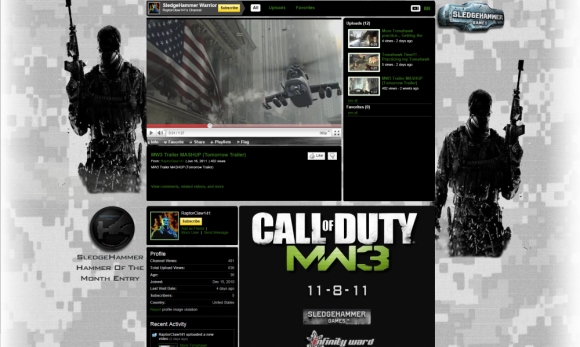 PzychOut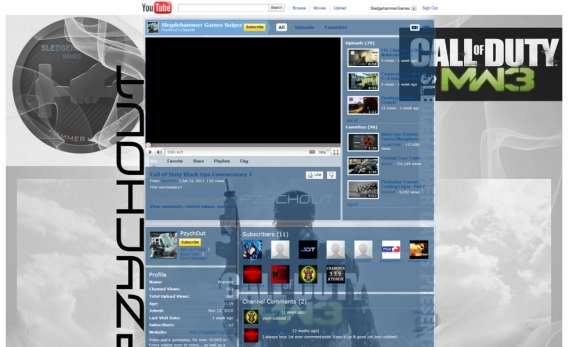 Zmarlow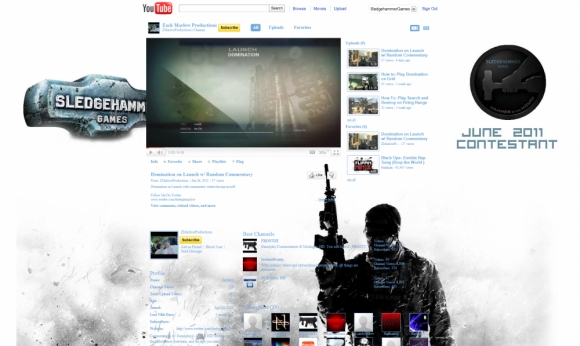 Lucious Law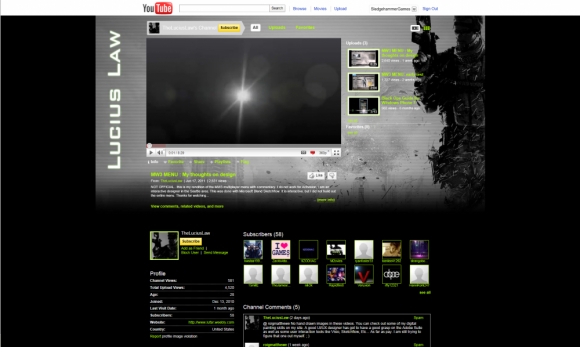 51 Caliber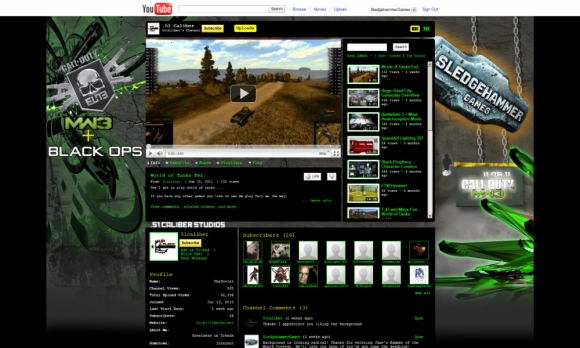 Stay tuned for the announcement of July's Hammer of the Month Contest!