And the winner for the first ever Sledgehammer Games Hammer of the Month Contest is....
Stephen (Tipsy)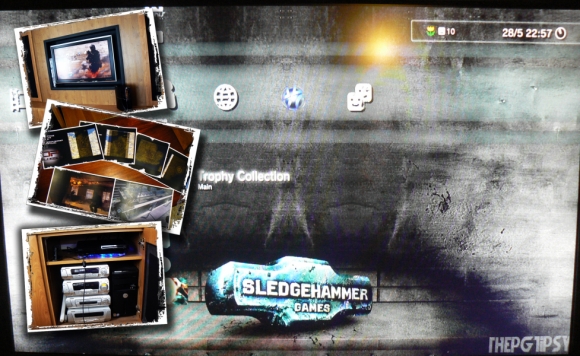 Congratulations!
We had a ton of entries in this month's competition. It was hard to pick a winner. Thanks to all who sent in their unique, crazy, and many times inappropriate submissions!
"Why is my setup the best gaming set up?" Stephen says. "The surround sound means that you're always aware of people trying to sneak around in FPS games and it's especially helpful in Modern Warfare 2 to combat those using ninja and/or trying to sneak around. Couple this with the big unit devoid of distractions and a big TV makes for quite an immersive gaming experience. Plus the sofas are mega comfy to say the least!" It also didn't hurt that Stephen sent me a giant box of cash and a poem titled "Ode to Sledgehammer Games"
Stephen's prize from the Tool Box of Chaos will be in the mail real soon. Maybe he'll do a prize unboxing for everyone!
UPDATE! (6/10/2011)
Stephen has posted an unboxing video. Check it out: http://media.photobucket.com/image/recent/woodpure100/ae2a20fb.mp4
The Hammer of the Month Contest for June will be announced tomorrow.