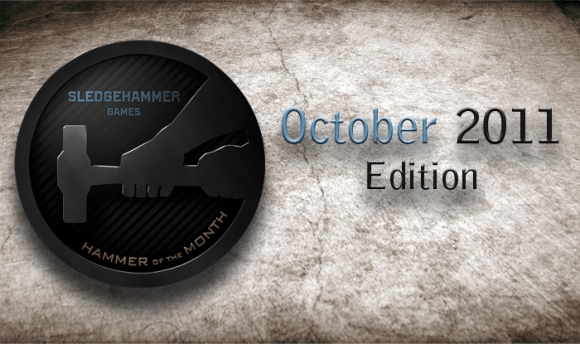 Welcome to Hammer of the Month, October 2011 Edition!
In last month's Hammer of the Month Contest, we asked you guys to submit your badge collection from Call of Duty XP.
A lot of entries came in and the end result was a fantastic showing from Call of Duty community member Ryan Banks(aka Prestige Key).
We just finished packing his prize, the Tool Box of Chaos, and we know he'll like what's inside.
Now for October's Contest:
MW3 launches globally on November 8, 2011!. Have you recently walked into your local retailer to pre-order? The MW3 presence is massive. Here's Glen in front of an awesome display showcasing the new MW3 Turtle Beach headsets: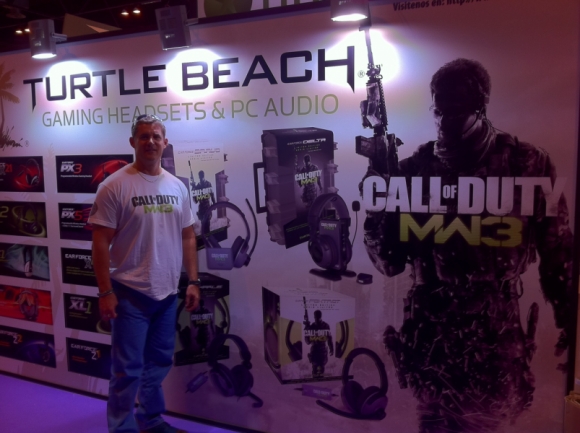 For this month, we want you to take a picture in front of MW3 signage/advertising. How does MW3 look at your local video game store? It could be anywhere from billboards, posters, to bus signage... whatever best showcases MW3 and you!
Let's find out, don't be shy! Judging will be based off of creativity.
Submit your photo to contest@sledgehammergames.com
Deadline for submission is October 31st, 2011.