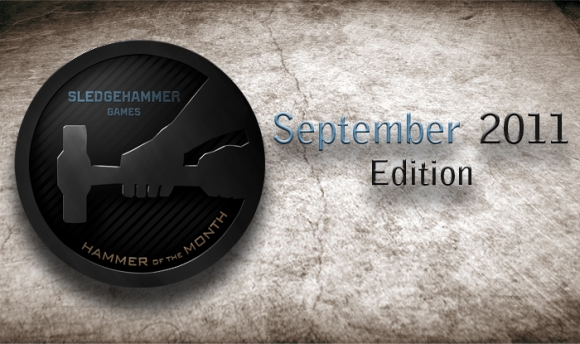 Welcome to Hammer of the Month, September 2011 Edition!
We had another great turn out for last month's Hammer of the Month Contest. Much to Michael's surprise, the end result was Glen's photoshop picture of him. Condrey promises retaliation. We'll see.
A lot of entries came in, trying to solve the Gamescom puzzle. The contest winner, and fastest puzzle solver, Sean K, came out winning this:
Help spread the word! Let's keep on rocking these!
Now for September's Contest:
At Call of Duty XP, through all the chaos, I managed to only capture two patches: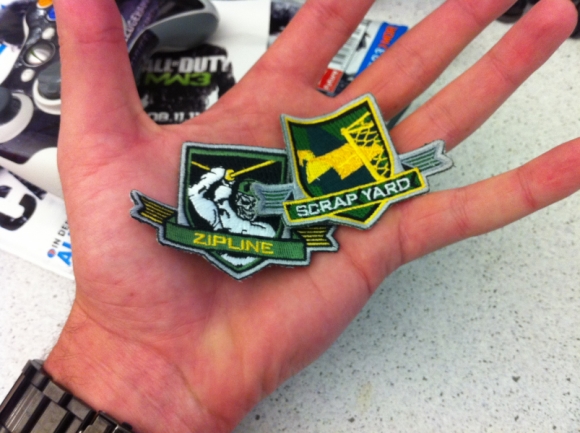 Anyhow, pretty pathetic that the Community Manager for Sledgehammer Games only collected two patches, right?
So I ask you guys, the attendees, how many patches did you collect from Call of Duty XP?
Take a picture of you with all your patches from the event. The person who submits the picture with the most patches to contest@sledgehammergames.com will become September's Hammer of the Month.
How many did you claim? Let's find out, don't be shy! In the event of a patch tie, the most creative patch display will win.
Deadline for submission is September 30th, 2011.