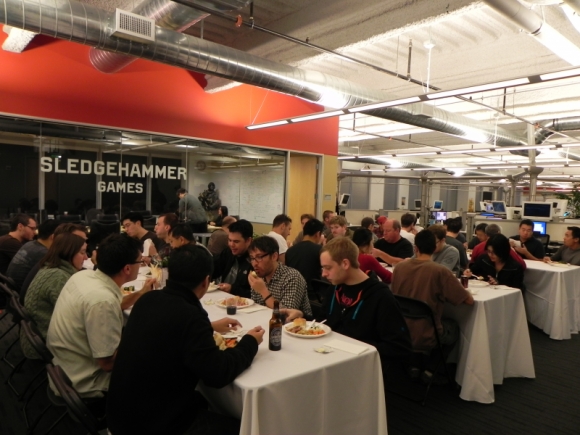 Sledgehammer Games celebrated their 2nd Thanksgiving with a cozy studio meal.
Now that the team has grown to just over 80 employees, it was tough finding enough seats but we managed to fit everyone.
We had a fantastic local company in Foster City called Piccadilly Catering provide the food (turkey, stuffing, pumpkin pie...).
Glen and Michael served the team as a gesture of thanks.
Happy Thanksgiving from Sledgehammer Games!