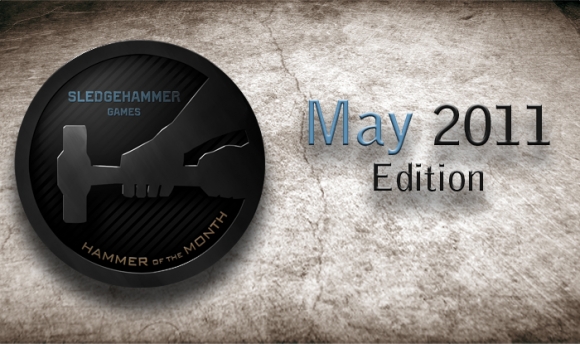 Welcome to our first Hammer of the Month contest!
Here at Sledgehammer Games we celebrate excellence. We know our fans are passionate, creative and unique. This contest is where you get to show why this community is the best!
Along with the fame that comes with being showcased on our blog, Hammer of the Month winners will also receive a random prize from the Tool Box of Chaos. What's inside this box?
It could be Sledgehammer Games apparel, a rusty nail, a signed piece of development memorabilia, a leprechaun ... who knows, it could be anything!
So who gets to claim the first ever HotM title? Let's find out:
Do you think you have the sickest gaming setup of all-time? Do you have the ultimate display of gaming passion? Does it have a Sledgehammer theme? Send us pictures and/or video links along with a description of why you have the best gaming setup to contest@sledgehammergames.com.
Deadline for submission is May 27th, 2011.
Winner will be announced at the beginning of the June contest.
Good Luck!