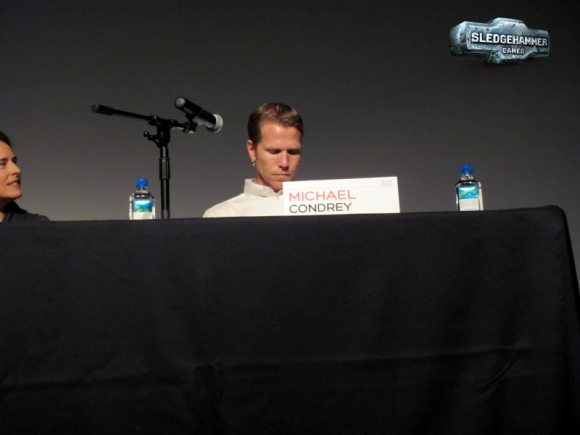 Michael Condrey joined the 2nd Annual Game Design panel discussion at the Academy of Art University in San Francisco last week. The Academy of Art offers video game design and art programs led by top industry professionals. The hands-on, interactive curriculum prepares students for creative success in the growing interactive entertainment industry.
In addition to Sledgehammer Games, the panel included industry colleagues from NCSoft, ngmoco, and OddMobb. "Right now, opportunities across the games industry are more diverse than ever and the panel represented a broad perspective." said Michael. The students were ableto hear insights from the moderated discussion, as well as ask questions of their own. Topics ranged from console, PC, mobile, and social games.
"I appreciated the opportunity to join the panel," Michael said. "The Academy has a strong program, and the enthusiasm from the students was great." "I was particularly impressed by the initiative shown by the art students who self published a hardbound book of their artwork. Chromagination (http://chromagination.blogspot.com/) is an impressive portfolio of the students' illustrations, and moreover is great show of initiative and creative drive."
More information on the Academy of Art University School of Game Design can be found here: