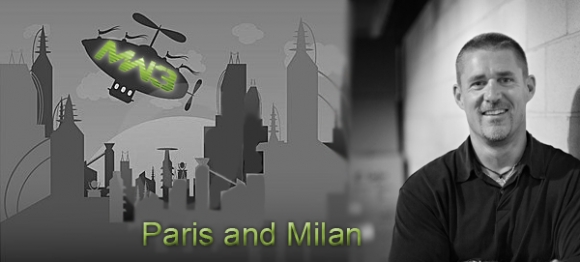 Day 9: In Paris. Woke up and met up with PR and Production including Josh and Shannon as well as Robert Bowling for a walk to the Louvre. We spent a couple hours there... it was amazing! Whether you like art or not (and I do of course), if you're ever in Paris you must go to the Louvre. It's not just a history of art; it's mankind's history and legacy.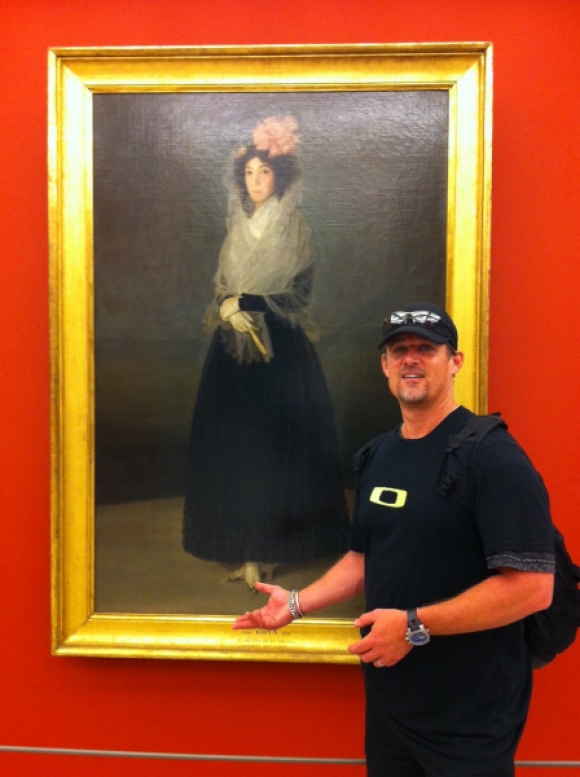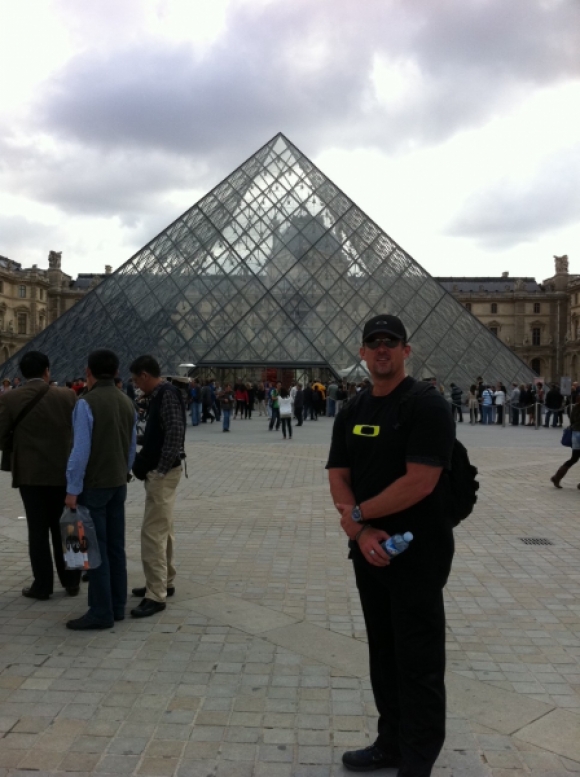 Headed over to the venue before dinner and checked it for audio and visuals. We then got on stage for some rehearsals. Setting up takes a long time, sometimes days, to make sure everything is right, including the script. We go over it dozens of times to make sure everything is covered but to also put it into our own words. After rehearsals, I went back to the hotel and practiced even more. I also worked on two pen and inks late into the night. Good day!
Day 10: Woke up early and headed to the venue as our first presentation was at 9am. We did three presentations and many interviews during the day. The press asked some very interesting questions. It was a lot of fun to answer these about 'developing the game' as opposed to checklists like how many levels, weapons, enemies, maps, etc... You don't need a developer for that. But when they want to get inside your head about game development, that's what I like!
I finished the evening watching the Yankees game while I worked on another pen and ink. Off to Milan tomorrow.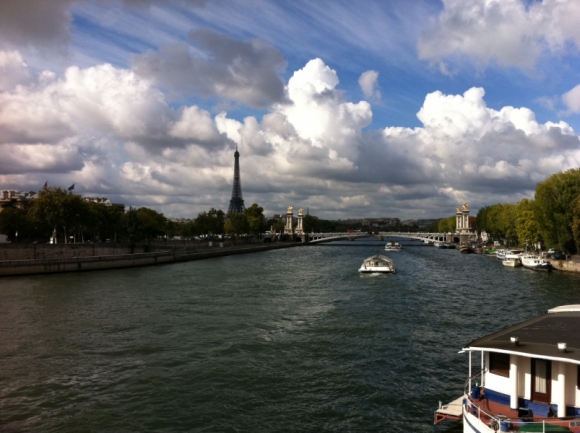 Day 11: I got up at 5:30 am to grab a van to the airport at 6. On the way to the airport, we were hit pretty hard from behind by another vehicle. Everyone was okay but the taxi van got pretty smashed. Obviously we missed our plane which was quite a pain in the neck.
We arrived in Milan mid-afternoon; everyone's feeling the effects from the long days, the non-stop working, and jet lag.
I had to get a haircut and shave for the upcoming shows- feeling kind of haggard. The concierge gave me the name of a place. I somehow got there... but to a locked door. I knocked and knocked and finally, a 70 or so year old barber answered kind of grumpy. I used my translate app and explained what I needed. Using only scissors this guy was a freaking magician- fastest cutting I've ever seen. He used a straight edge razor and shaving cream he mixed up himself. Then hot towels on the face. Gels, creams; holy cow it was amazing. For a brief moment in time I felt like a male model. Now I realized all the fuss about Italian barbers. I dare you to try it once!
I also bought some salamis for the team back home. Then it took almost an hour to catch a cab. In between I visited the cathedral, which is absolutely spectacular.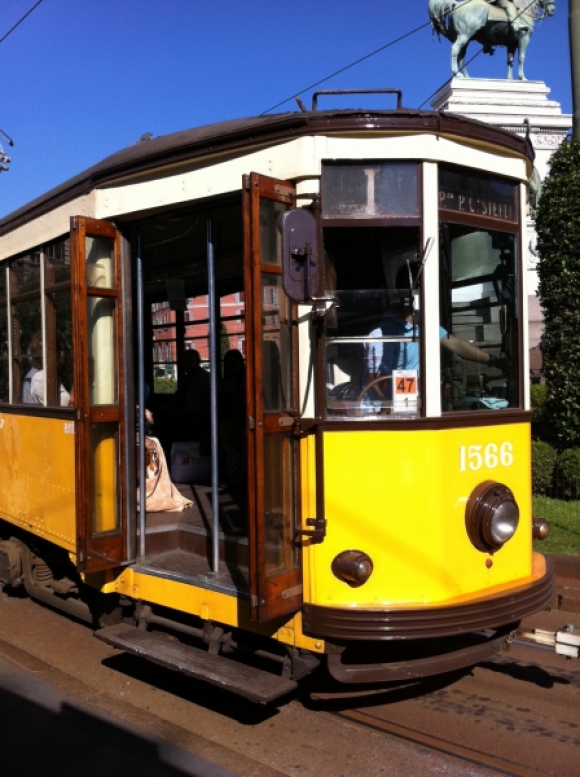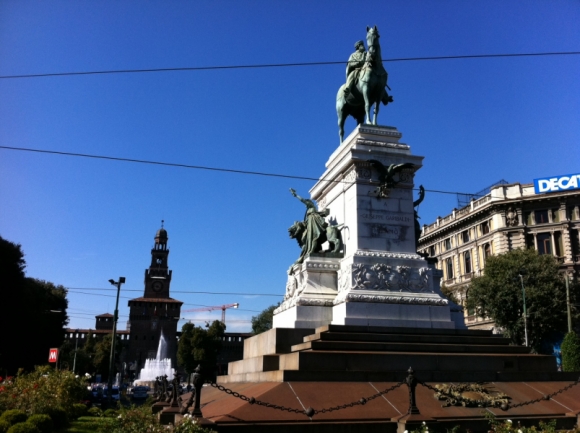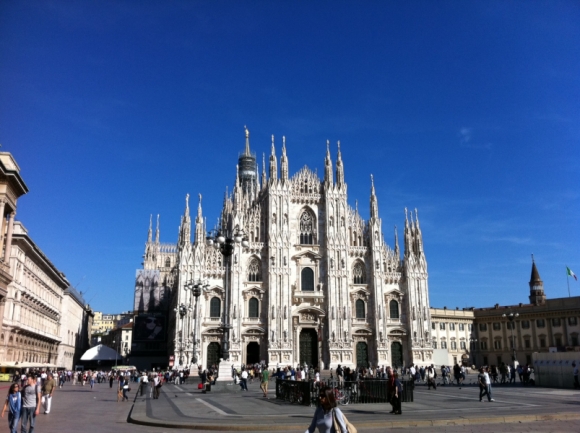 Day 12: Event day in Italy. Woke up early to work out and be ready and awake for a long day of interviews. Each group was brought into the viewing room where Robert and I did a shorter version of our presentation. Once we finished explaining the game, they split off to play spec ops while others interviewed us- separately or together. I think we had nine groups so it went from 10 am until 8:30 or 9pm. It was a long but excellent day. Well attended and very well planned by Francesca and the Italian PR crew. Always new food and drinks for the guests. Very open atmosphere- nice job!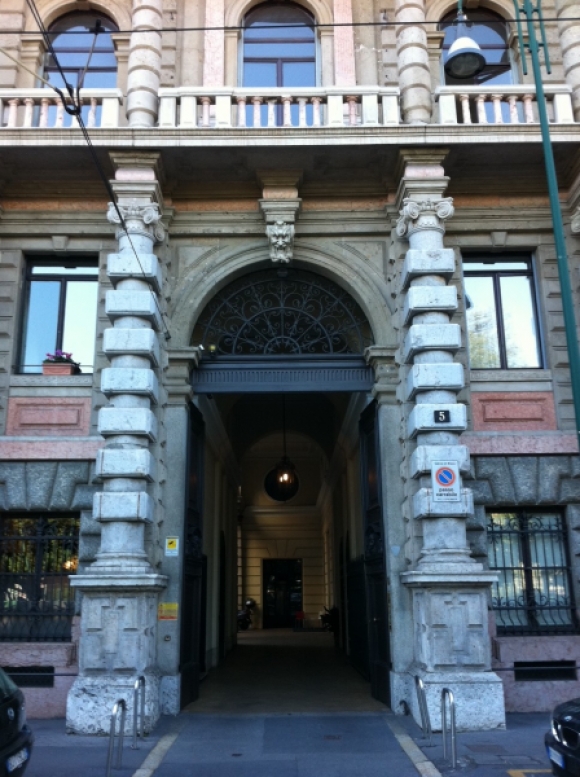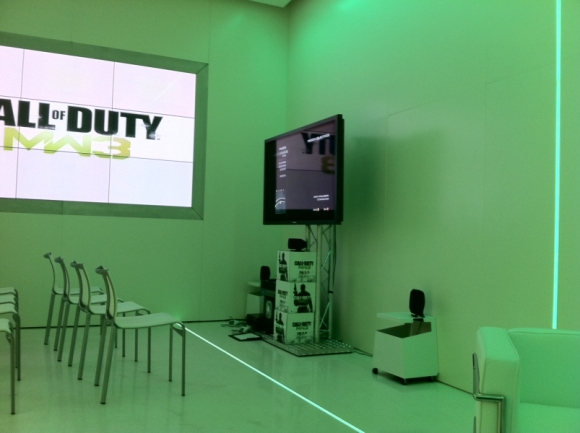 At lunch we had a 45 minute break and right across the street was a castle built in 1388. It was amazing, with a mote and everything us Americans know a castle to have.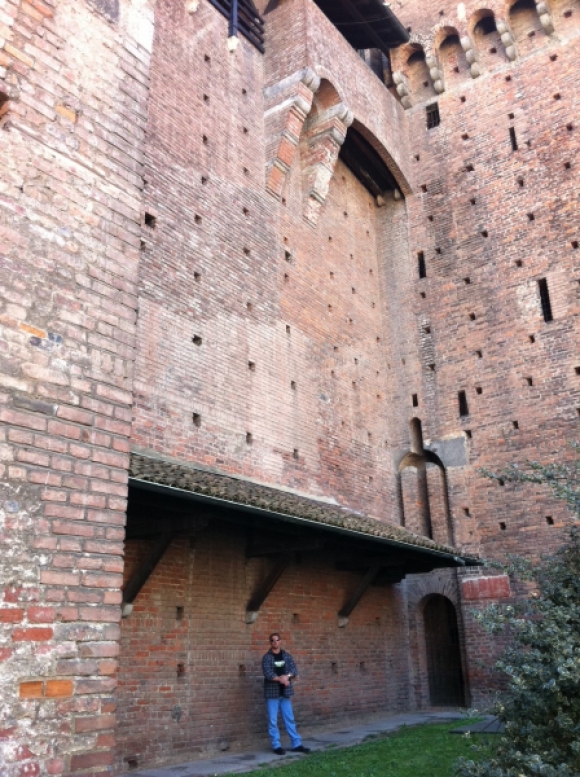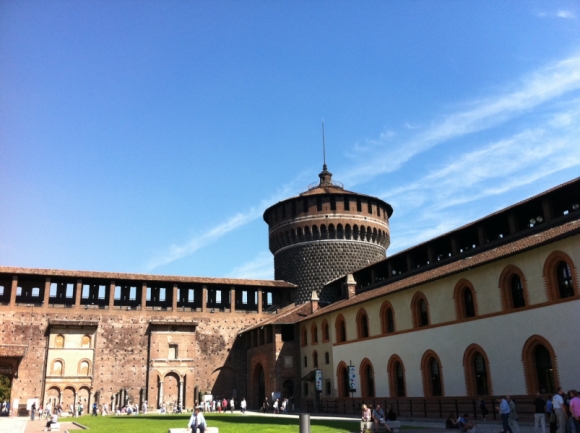 After the show was over we cleaned up and went out to dinner at 10pm! The Italian team took us to a great place only locals would know. It was jam packed and fantastic! There were so many flavors in one dish and the pasta was fresh. What a way to end the day. We toasted to a great show and got back around 1:30am.
Day 13: A bit of a day off thankfully. It served to be a good opportunity to catch up on the jet lag. Slept in, hit the gym and caught up on emails and work stuff.
Around 2:00pm, we headed out to the center of Milan for some food and a bit of tourism. Really took a look at the Duomo, the Cathedral of Milan which is spectacular. Everything was perfectly clean; perhaps they are getting ready for the World's Fair in 2015.
We then got some Panzotti, which could be meat or cheese wrapped in pizza dough and lightly fried- freaking amazing. It was nice to have locals help with recommendations.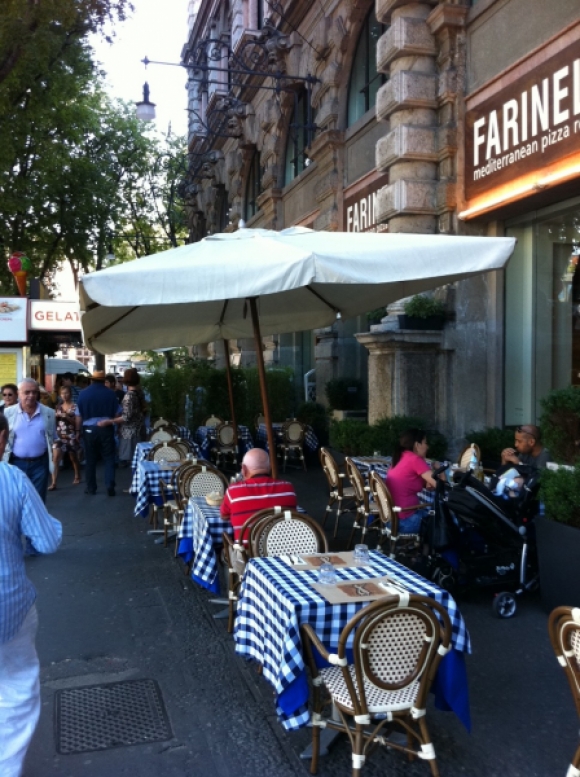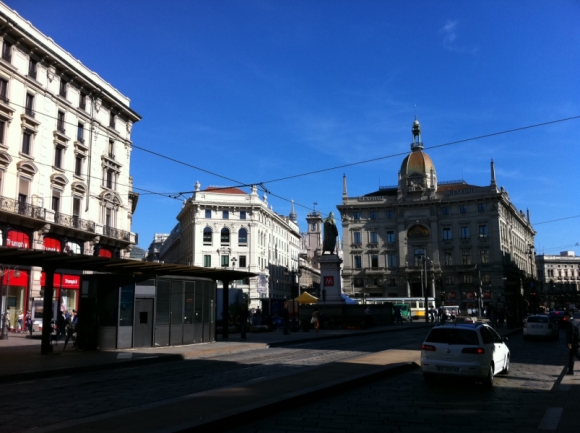 I then headed back to start the hated job of repacking for the flight to Berlin tomorrow. Afterwards, I did another pen and ink illustration. This is my sixth or seventh for the trip.
Overall, Week 2 was another success. Good events, lots of interviews and I met a lot of people. There is so much positive energy surrounding the game. People are really excited and there will be dozens of interviews hitting in early October. In between set up, traveling, customs, events, interviews and meetings we did manage, however briefly, to see the Louvre, Eiffel Tower, a car accident first hand, a 14th century castle, the Milan Cathedral and some great food.
Follow Glen on Twitter for daily MW3 World Tour updates.
Look back at Glen's previous destination, Japan: http://www.sledgehammergames.com/blog/view/71