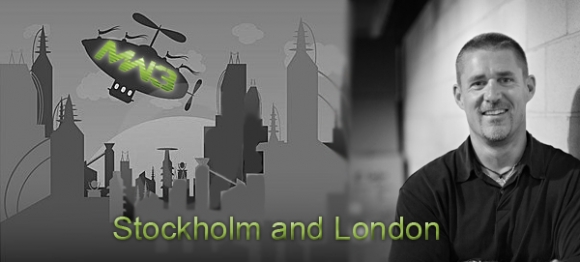 Come follow me on TWITTER!
Day 23: We were met in Stockholm by a nice fella named Marcus who would be our driver the next few days. We had a big black Suburban for us which we needed because we had a lot of driving and about 6 people.
The hotel was nice and it had a good gym thankfully. By now I must have put on another 10 freaking pounds.
Set up was in another location but not really far away. It was right in the middle of a huge shopping district. Set up took a day or so as usual. Shannon led that again but the Swedish team had it well in hand.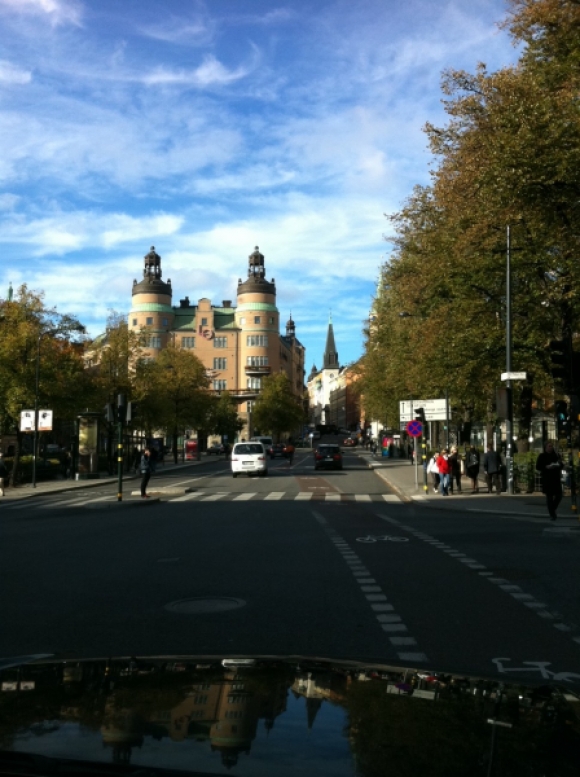 Day 25: On the first day, we introduced the levels and then we got into the 1 on 1 press interviews. This was an all day function. Some of the press hung around for a nice happy hour (or two!). Good food and drinks were served in a very informal environment so we could talk and mingle, which we did. We then grabbed some folks and went to the roof and smoked some Cuban cigars to celebrate another good day. Bowling then got everyone going with a pushup contest. He beat everyone with 50. I saw that and did 60!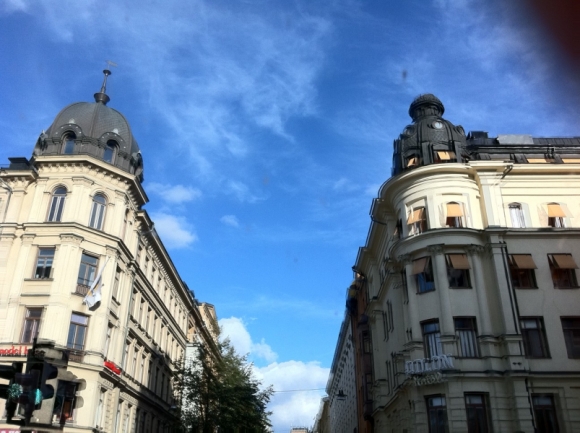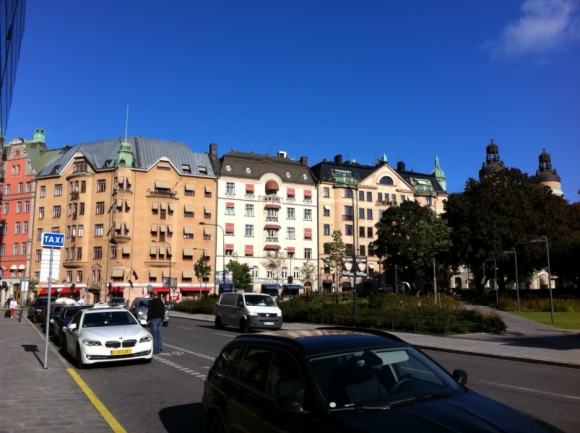 Day 26: The next day consisted of some traveling to do a TV spot. From there we headed to a major newspaper where we did a live chat. It was a very good interview. Another busy day but I'd rather be busy than sitting around.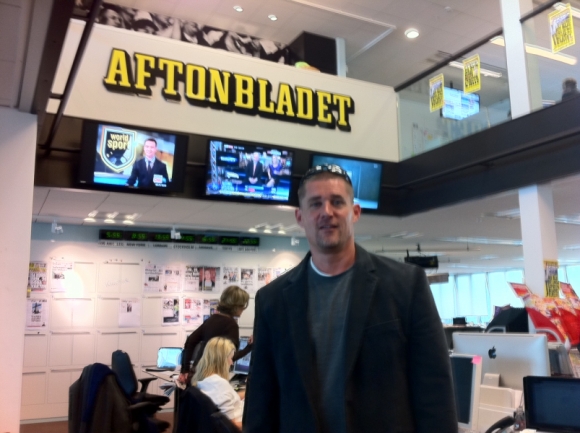 I didn't have that much time to see the city but I did snap just enough photos to do a pen and ink. I also got another haircut which wasn't the same as the one in Italy but it was still quite effective.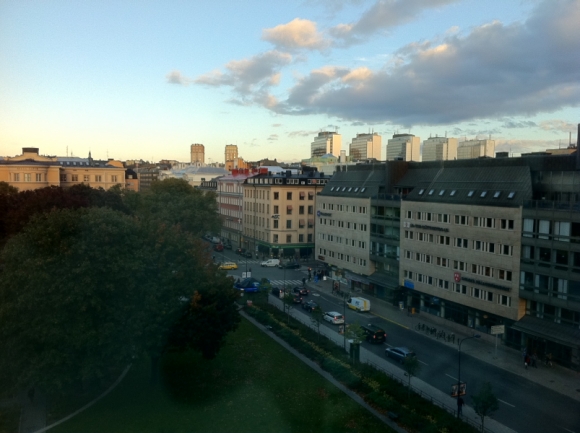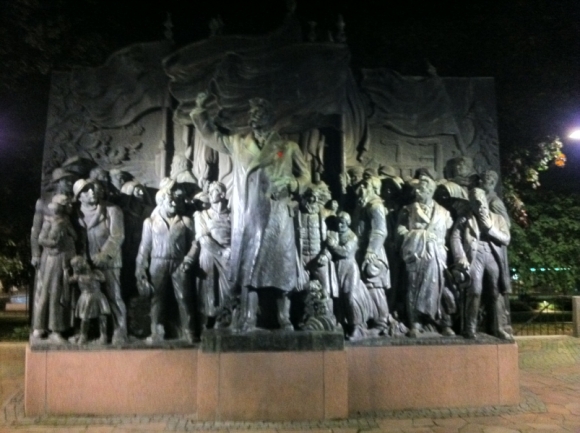 Day 27: The next day I was up to catch another flight, this time to London. Deep into our fourth week on the road, this would be our last stop before we head home.
Once we landed it was a long cab ride to the hotel. The hotel was quite nice and it was in a great location- the heart of Piccadilly Circus. The venue was also in the hotel so that was quite convenient.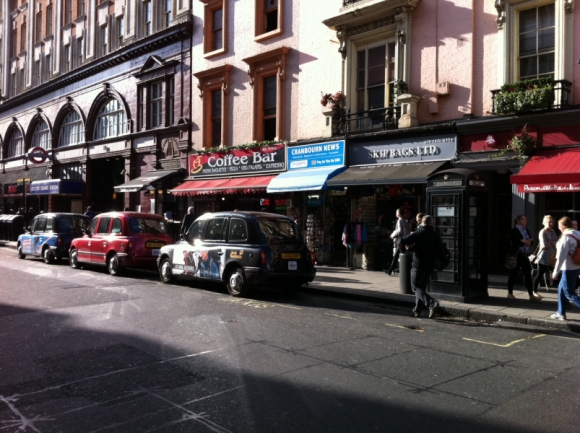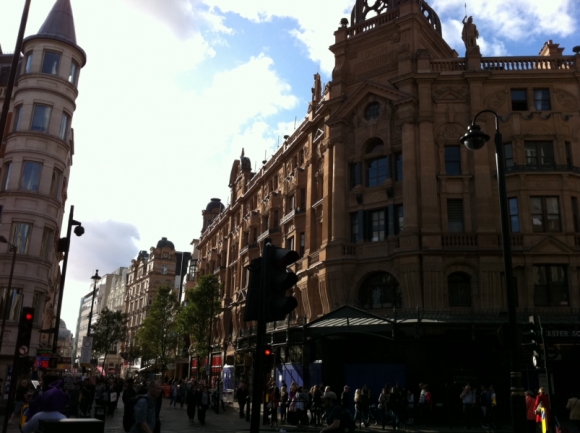 I checked out the venue for sound, lifting and picture. There were two large rooms: One for campaign and interviews, the other for Spec Ops and food.
Day 28: I woke up the next day, hit the gym and then was off to the demos and interviews. Since Robert couldn't make the trip here, I was stacked wall to wall with interviews. It never let up but it was excellent; good questions that really were fun to reflect on and answer. This went on for about six or seven hours. I should mention that they were constantly bringing in great food. I think I gained about 5 pounds or as much as one of Condrey's legs.
In the evening they had some Spec Ops Tournaments with prizes such as a PS3 and headphones. It was a really great time. I met a bunch of community members, fans and press. It was a very appropriate way to end my World Tour interviews. We had a celebratory cigar and headed back to pack for the flight home!