Hello Sledgehammer Games!
I was looking at your studio pictures from your website. What's going on with your theater? From the videos that your Community Manager put together, it looks like there's definitely something new going on there. Care to explain?
Thanks,
Rick L.
San Bernardino, CA
Hi Rick,
Nice attention to detail! You are right. We just completed an upgrade to Scrap Yard, our studio Theater Room.
One critical design requirement for the studio build-out of Sledgehammer Games' new development space was a state of the art software review room. Our initial design focused heavily on functionality. We invested in high end, pro-grade audio and video equipment calibrated to the highest industry standards. The goal was to create a space that allowed for the purest media environment so we could experience the software in its truest form. That allowed us to focus our A/V feedback on critical polish items that would best showcase the game experience for the fans.
The amount of hours we've spent in Scrap Yard playing MW3 has been extensive. That is eclipsed only by the number of hours that Schofield has spent napping in Scrap Yard over the course of MW3's development. It didn't start as a luxurious room, and by its name, I think you can tell that it wasn't always peoples' favorite meeting room, but it was successful in serving its purpose.
Recently we transformed the room to also hold our 110+" HD projection screen and new seating for a more theater like demo experience. We still scrap in there as much as before, but now it is a lot more comfortable while doing it.
We're in the process of updating all of our studio pictures on the Sledgehammer Games' website including the theater room. We'll let you know once this happens. In the meantime, here are some before and after shots of the transformation.
Hope you enjoy!
-Michael Condrey, Co-Founder
Before: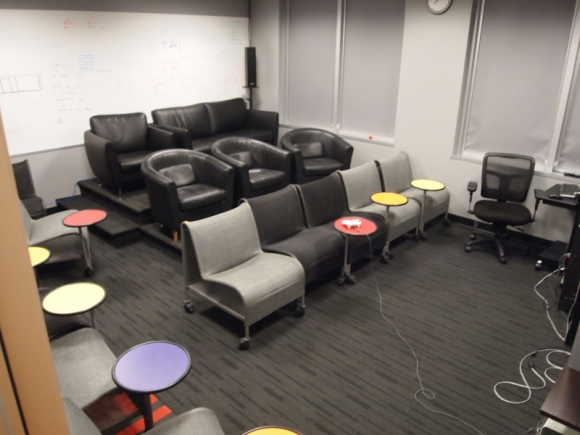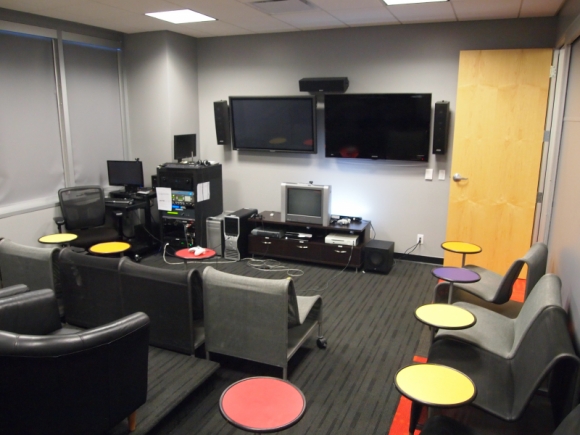 During: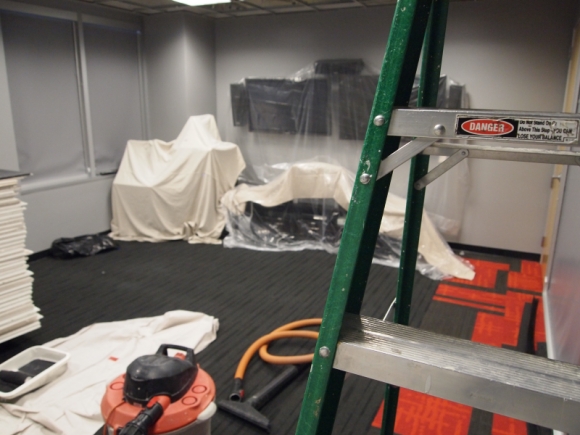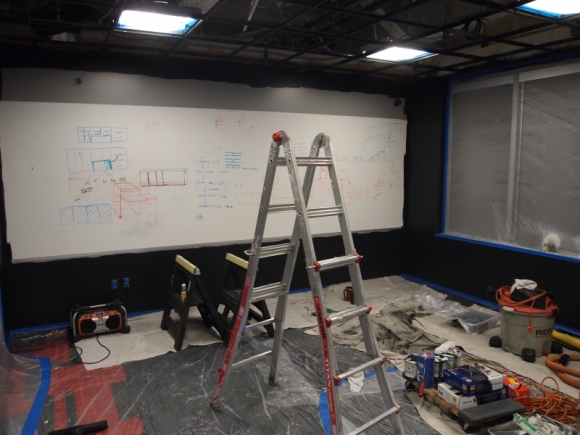 And the final results: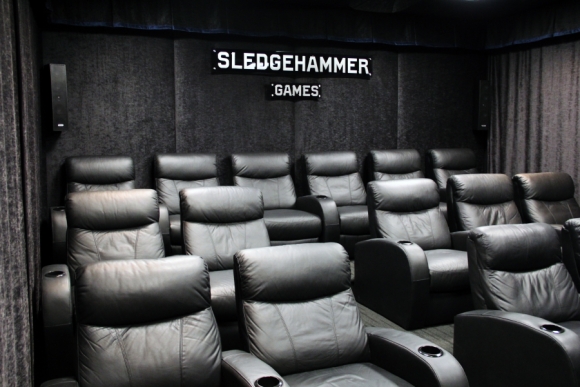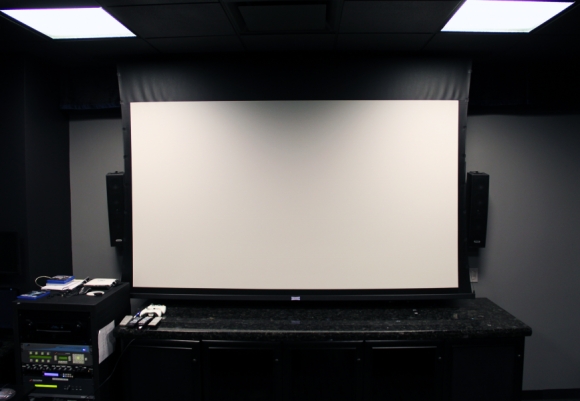 Do you have a question for Sledgehammer Games? We'd love to hear from you.
Send your question to: info@sledgehammergames.com