The growling, grinding sounds of German Panzers ripple throughout the IMAX theater. Overhead, U.S. bombers fly over, engine propellers at full throttle. Thunder-like booms resonate off trees and echo between hillsides. Faint, in the distance, Roosevelt's voice can be heard sparking pride and courage in the hearts of soldiers ready to embark on the most difficult journey of their lives.
As the trailer ends, we marvel at the intensity of the experience. For two and a half years we've quietly toiled away on this project, and we finally get to share it with fans: Call of Duty: WWII. It's the most ambitious game we've ever made, and this short peek into the game only scratches the surface. At its heart, it's a labor of love with our fans in mind, and a commitment to honoring the heroism of the men and women who fought in the world's greatest conflict.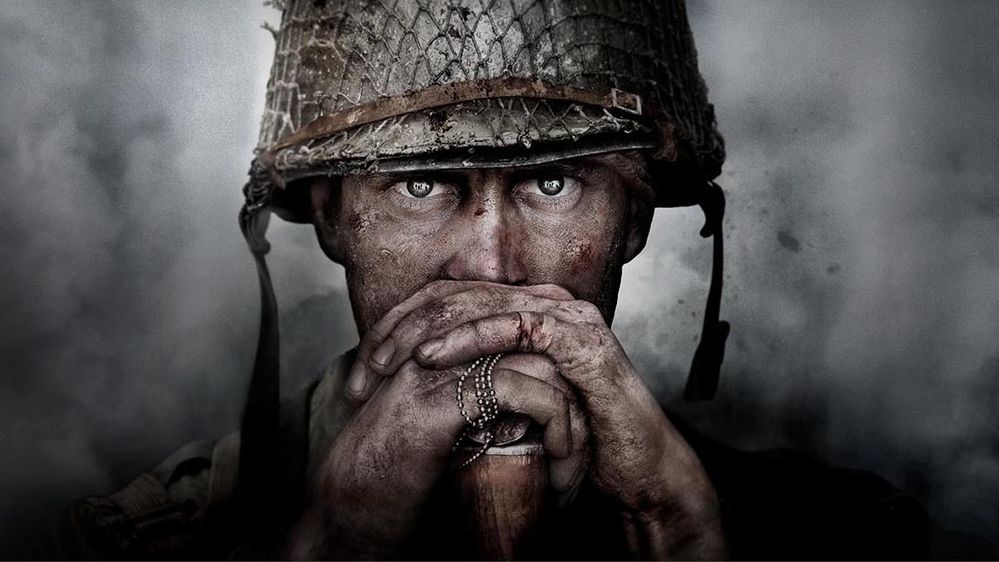 Call of Duty: WWII tells the epic, gritty, and often brutal story of one of the most monumental events in human history. Nearly every nation was touched by this conflict. Real lives were lost. How did we make a World War II game entertaining while still honoring the sacrifices of those who lived, fought, and died during history's most brutal war? This has been one of the most important creative challenges throughout our game development cycle. We have always aimed to create a fun, interactive experience for players, but this game took on a whole new meaning for us as we looked to maintain an unmatched level of respect for those who went before us in this harrowing journey. Our narrative follows true events of a squad in the 1st Infantry Division. By working closely with veterans, World War II experts, one of the top historians in the world, and doing extensive on-site research, we gained a profound respect for the cause by walking (literally) in the footsteps of these heroic common men and women.


Nearly three years ago, we shipped Call of Duty: Advanced Warfare. Since then, we have been laser focused on delivering an incredible WWII game to Call of Duty fans everywhere. Conveying an authentic feeling of the visceral conditions of war, while showing the camaraderie and strong bonds formed between Allied forces, was a focus throughout our campaign development. Multiplayer returns to a grounded, fast-action experience that is a cornerstone of Call of Duty MP, plus a ton of new ways to play and engage socially with your friends and the community. And don't even let us get started on our Zombies mode…


We're in year three of development, and the excitement is greater than ever. Sharing our worldwide gameplay reveal with fans has left us still reeling with energy! It's just a taste, and there's plenty more to come in the months leading up to hands-on MP at E3 and the launch in November. We're honored to take you on this journey with us, and thank you for being a source of inspiration for every developer at Sledgehammer Games. Welcome aboard, HammerHeads! The hype train is full-speed ahead.