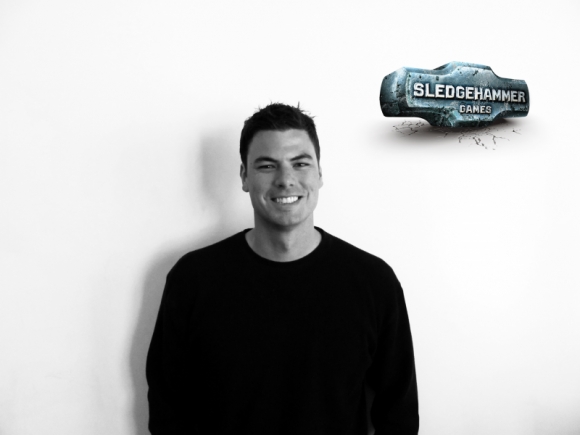 "We're pleased to officially announce Guy Beahm as our Community Manager for Sledgehammer Games," said Glen Schofield, CEO. "Guy is a perfect fit for the studio. He's a hardcore Call of Duty gamer with a background in marketing management, and is the mind behind the online personality, Dr. DisRespect. It's important to know we hired Guy for his knowledge, skills and passion for games. We did not hire Dr. Disrespect."
"I am extremely honored to be a part of such a talented group of game makers," Beahm said. "It's a dream job to join this team and I thank Glen and Michael for giving me such a great opportunity. While it was entertaining to develop content through the Dr. DisRespect character, it's time for him to retire. To my fans, thank you, I encourage you to follow me here with Sledgehammer Games."
"Guy is excited to start this new phase of his career," explains Michael Condrey, COO. "We all realize that being a part of Call of Duty is an amazing opportunity for everyone here at the studio. Guy will play an important role in helping us deliver excellence for the franchise by making sure we are listening to the passionate voices of the community."
Sledgehammer Games, formed in 2009 is currently working on an unannounced Call of Duty title.
"I'm proud to be a part of Sledgehammer Games and Activision. The opportunity to work with such fantastic people is quite humbling. My mission is to work with fans of Sledgehammer Games and Call of Duty to promote the great culture we have here as well as helping people get to know the team and the studio overall. Please come follow us on Twitter and the Sledgehammer Games' Facebook page," added Beahm.
Glen Schofield | GM, VP and Co-founder
Michael Condrey | COO, VP and Co-founder