Every once in a while the crew at Sledgehammer Games puts their cooking skills to the test with a traditional lunchtime potluck. This time around, in keeping with the theme of Call of Duty: Modern Warfare 3, the food was inspired by "Paris."
The team brought in their interpretations and renditions of plates that reminded them of France. Here's a short list from our prestigious cooks:
Beef Bourguignon- Beef stew braised in red wine
Ham Quiche- Deep Dish Ham Pie
Spinach and Pine Nut Quiche
Crepes Suzette- French Dessert
Bamh Mi- Traditional French countryside salad sandwich
San Vuong going to work on the Beef Bourguignon!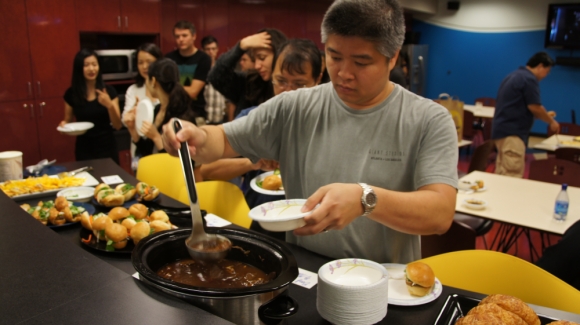 Did someone cut in line? A food argument and fight ensues...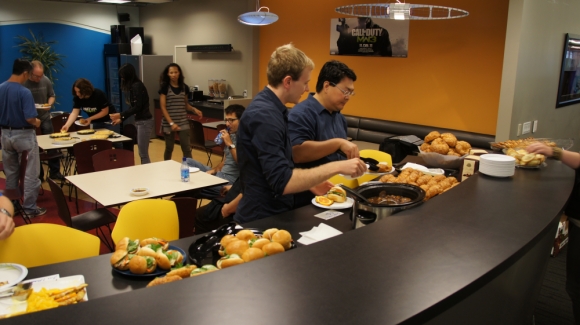 It only makes sense to have a variety of pie choices right?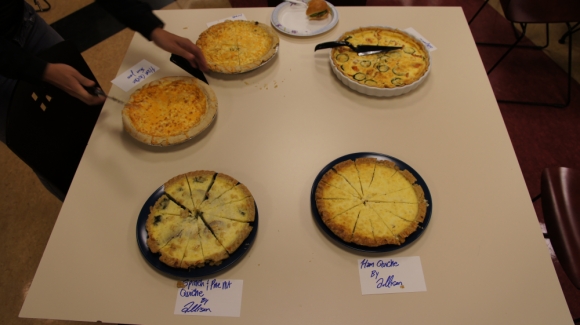 Mmmm, Delicious!