Call of Duty has tens of millions of fans worldwide. It's no surprise that the latest installment in the franchise, Modern Warfare 3, has generated interest at an all-time high. We love all of our fans equally, and at times we get visit requests that turn us into fanboys too. Most recently, that included a visit from Glen Schofield's beloved New York Yankees.
"I'm a native of New York. I grew up in New Jersey and Manhattan so I'm a huge Yankees fan. Having the opportunity to hang with these guys while showing off our game is a once in a lifetime experience." says Glen. "Seeing Nick Swisher on the controls and playing the Hunter Killer level in New York Harbor was pretty neat. You can tell he's a fan."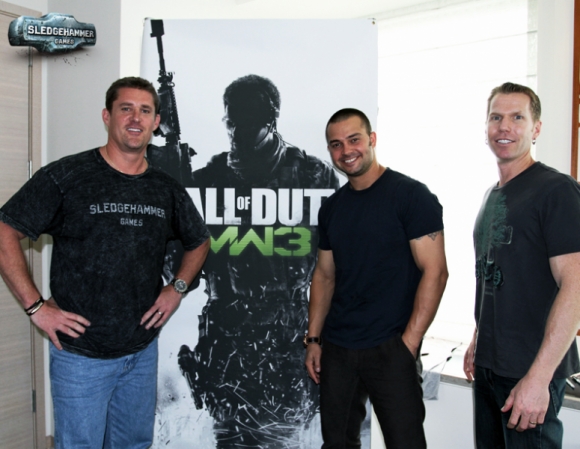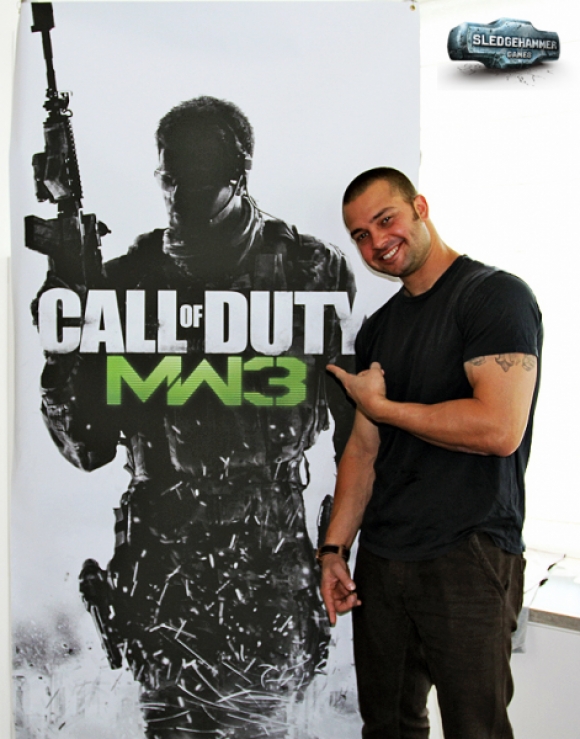 Nick Swisher wasn't the only Yankee in the house. Left Fielder Chris Dickerson showed off his skills. Pitchers David Robertson and Joba Chamberlain also hopped on the controls and played.
Glen continues. "The cultural impact of video games is really high. A lot of pro athletes today proudly claim they play video games as a way to relax. I know these guys travel a lot during the season. It was clear some bring their systems with them on the road just to stay competitive."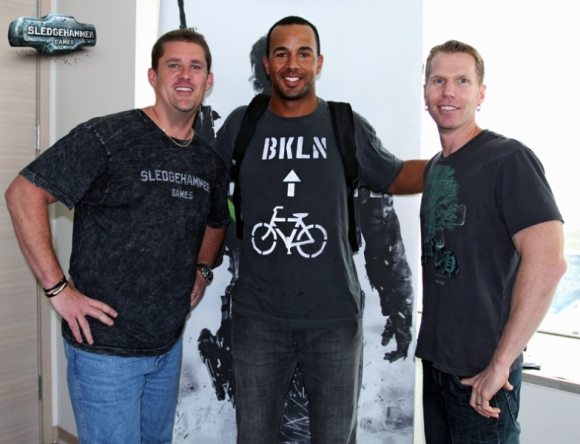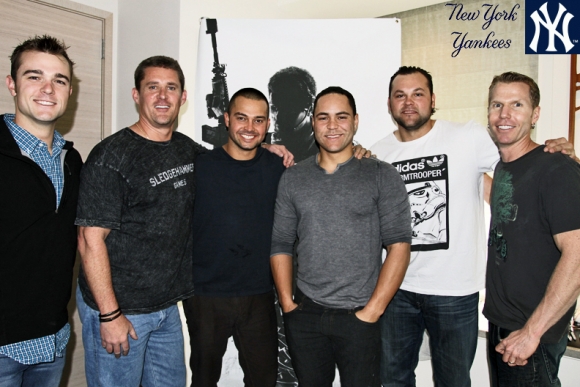 Sledgehammer Games thanks the New York Yankees, and all of our fans, for their continued excitement and support. We can't wait for November 8th, 2011 to share Modern Warfare 3 with you guys.
Make sure to check out our Facebook Page for more pictures!