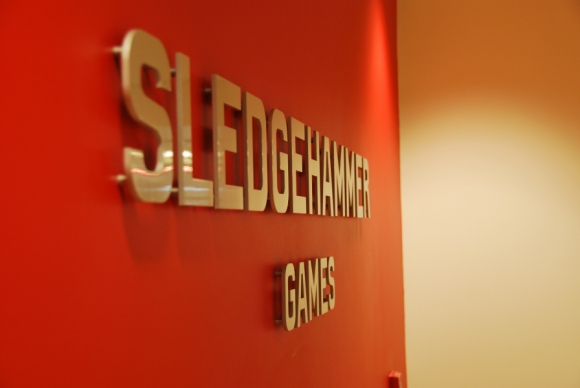 Welcome to our new website! Although we liked the first version, we decided that our original design wasn't exactly right for us. I blame Michael Condrey (Sledge) the other co-founder. We needed a site that reflected our studio look, culture, direction and identity better. So after years of intense research, focus tests, billions of dollars, scientific analysis, pie charts, luck and a complete redesign we are extremely happy and proud to unveil our newest design.

This time we created a site that was easy and intuitive to navigate and full of details about us and the games industry. We wanted a site you'll want to come back to so we'll always stay current and new. And we'd like to hear from you too.

What would you like to know, learn about or see? Send us ideas, photos, sketches and money (preferably unmarked sacks of cash).

Our studio has grown to well over 50 developers, people who are some of the best in the industry. We are still hiring and growing rapidly as we staff for a title in arguably the hottest franchise in games:

Call of Duty! We are proud and humbled to be a part of Activision and this esteemed series. We look forward to creating games that the fans will embrace.

On February 27th we moved into our state of the art facility. We designed it from the ground up with the very latest technology and equipment. It's also built to enhance collaboration, foster new ideas and the idea that everyone at Sledgehammer Games is a game maker; we want every person to feel free to express their ideas, thoughts and concerns.

If you'd like to be a part of a AAA development team, have fun and make exciting and high profile games, check out our career page. We have many exciting openings and a bright future ahead of us.

Thank you for visiting our site. I encourage you to check back often and let us know how we're doing.
- Glen A. Schofield
a